Syria
Syrian Army Blocks Terrorists' Advance in Northern Quneitra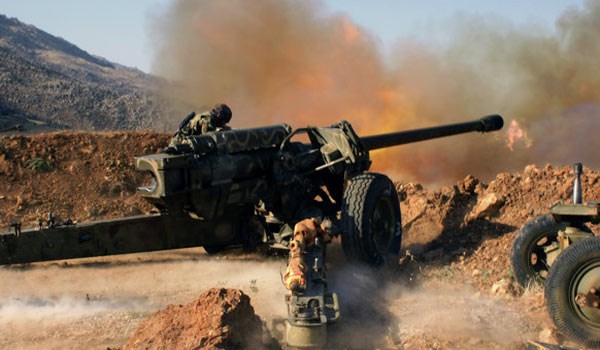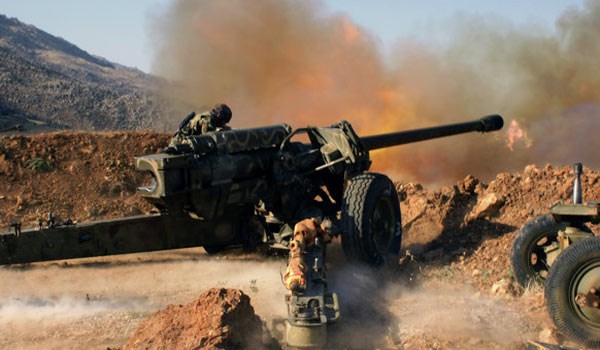 Fatah al-Sham (the al-Qaeda-affiliated terrorist group previously known as the al-Nusra Front) kicked off a new wave of heavy clashes with the Syrian army in Quneitra province on Saturday.
Several terrorist groups, including Ahrar al-Sham, Beit-ul-Moqaddas and the Free Syrian Army (FSA), are assisting the Fatah al-Sham terrorist group in its military operations against the government forces.
The Fatah al-Sham group said that its military operations are aimed at occupying the Northern part of Quneitra province.
On Friday, the terrorist groups suffered heavy casualties and their military vehicles sustained major damage after their positions in the Southwestern province of Quneitra came under fire by the Syrian army.
The Syrian army tanks opened heavy fire at the bases of the terrorist groups in Ein al-Beidha in the Northern side of Oufania, destroying a number of military vehicles, some of which loaded with arms and ammunition.
Also on Thursday, the Syrian army and popular forces continued their advances in Quneitra, inflicting heavy losses on the terrorists in different areas of the province.
The pro-government troops targeted a vehicle carrying terrorists in Jabata al-Khashei-Oufania in Tal Sahi in the Northern parts of Khan Arnaba, destroying it and killing all the militants inside.
Also, the army units in cooperation with the National Defense Forces killed tens of terrorists in Khan Arnaba and in al-Hurriya-al-Hamidiya road near Abu Shabata and the Western parts of al-Ba'ath town.
Elsewhere, the Fatah al-Sham's positions, mortar-launchers and military vehicles in the two villages of al-Adnaniya and al-Hamidiya were destroyed by the army.