Syria
Syrian Army captures Al-Qamawa' Mountain and Beit Binjarou village in northern Latakia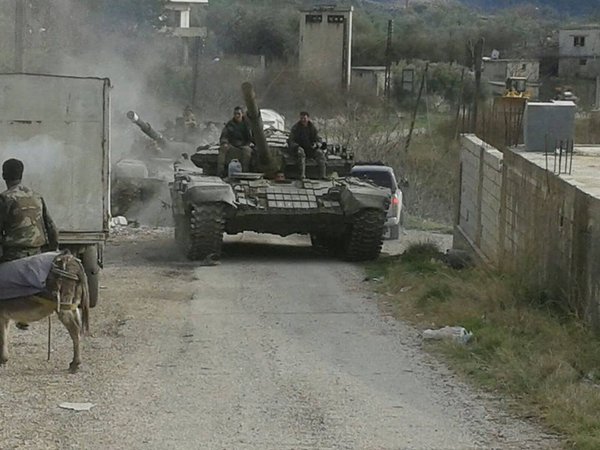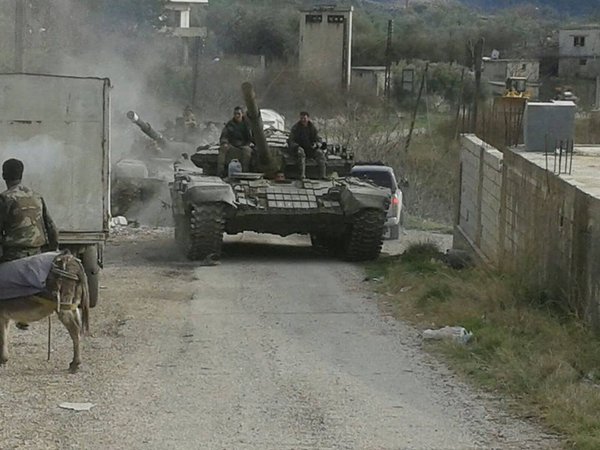 Syrian Arab Army's 103rd Brigade (commandos) of the Republican Guard and their allies did not rest after capturing the strategic village of Kinsibba on Thursday morning; instead, they pushed further north towards the Turkish border in order to clear the remaining pockets of resistance in the Kurdish Mountains of northern Latakia.
With Kinsibba firmly under their control, the Syrian Arab Army's 103rd Brigade – in close coordination with the National Defense Forces (NDF), Fouj Al-Mughawayr Al-Bahr (Syrian Marines), the Syrian Social Nationalist Party (SSNP), and Liwaa Suqour Al-Sahra (Desert Hawks Brigade) – imposed full control over the village of Beit Binjarou after a violent battle with the extremist rebels of Jabhat Al-Nusra (Syrian Al-Qaeda group), the Free Syrian Army (FSA), and Harakat Ahrar Al-Sham. Following the capture of Beit Binjarou, the Syrian Arab Army's 103rd Brigade and their allies would turn their attention to Jabal Al-Qawama', attacking this mountaintop just moments after seizing the aforementioned village near the rebel stronghold of Kinsibba.
Not longer after launching their attack on Jabal Al-Qawama', the Syrian Forces declared this mountaintop under their complete control. The Syrian Armed Forces were successful on Thursday; however, they still have an arduous journey ahead of them, as they attempt clear the entire provincial border with Turkey.