Syria
Syrian Army Completes Control over New Territories East of Aleppo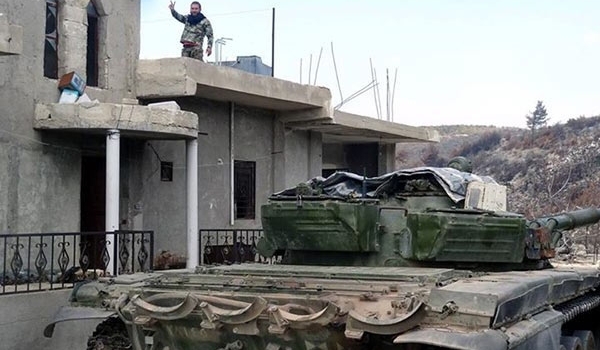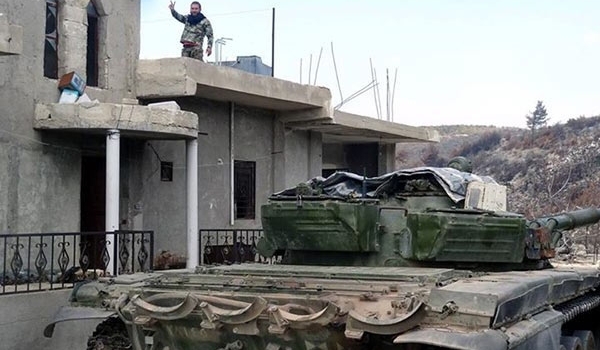 The Syrian Army engaged in heavy clashes with the ISIL militants in the Eastern part of Aleppo province on Wednesday and pushed them back form more lands, the army said.
"The Syrian army troops drove the ISIL back from Ein al-Beida village and its surrounding farms in the Eastern part of the province near the newly liberated village of Aisheh," the army said.
"The village and its nearby farms are under full control of the army and the ISIL has fled the battlefield after leaving behind many of members dead and wounded," the army added.
The army announced earlier today that the ISIL terrorists' gathering centers and defense lines in different neighborhoods, towns and cities in Aleppo province came under the offensives of the Syrian Army, adding the terrorists suffered a heavy death toll in the attacks.
"The Syrian army troops stormed the ISIL defense lines near al-Bab city in the Northern and Tadif town in the Northeastern parts of Aleppo province, killed or wounded many terrorists and inflicted major damage on their military equipment, weapons, and vehicles," the sources said.
"In the meantime, the Takfiri militants' concentration centers in the surroundings of the Scientific Research Center's building, the Journalists Association and al-Mansoura village in the Western outskirts of Aleppo city were heavily raided by the Syrian army," the sources added.
"The militant groups sustained major losses on their military hardware as a result of the attacks," the sources went on to say.