Syria
Syrian Army continues advance in south Aleppo – Map update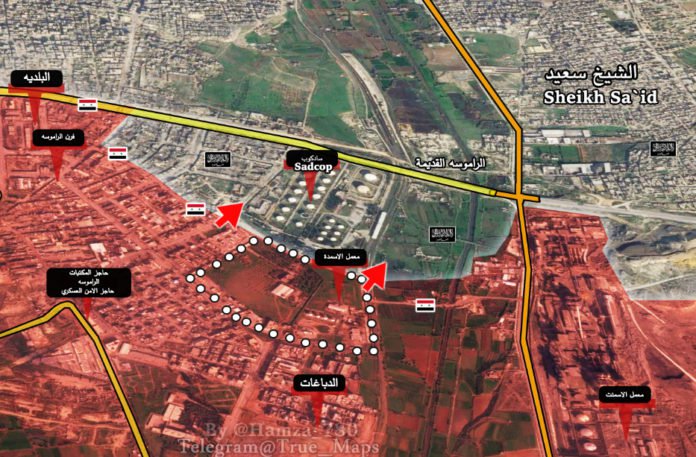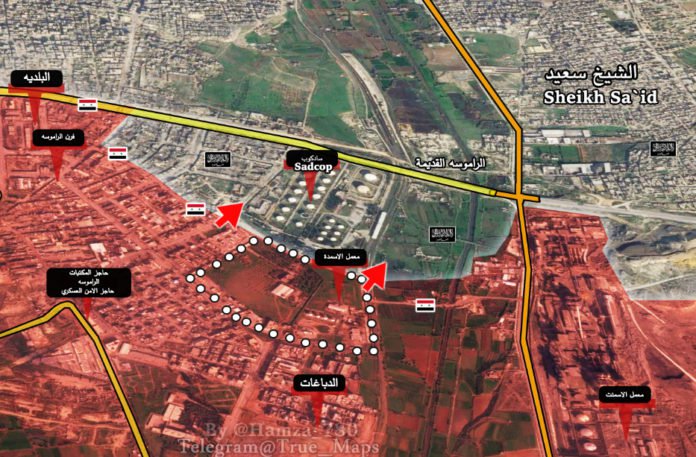 Heavy clashes erupted yesterday following the end of the ceasefire on several axes in south Aleppo.
A military source informed Al-Masdar that the Syrian Army was able to seize control of the offices region and the Fertilizer Factory in the vicinity of Old Ramousah after intense clashes with the insurgent groups.
In addition, the Syrian Army was able to destroy several militant positions in Mo'tah Hill, Air Defense Hill, and Bazo Hill- all of which overlook Hikma School and the 1070 Project.
Meanwhile, joint Russian/ Syrian warplanes bombarded jihadist positions in Darret Izza, Mansoura, Khan Touman, Amriyah village, and several other surrounding areas causing direct losses in the lines of the Jaish Al-Fateh coalition.
The capture of the Fertilizer Factory region is considered the gateway to the advance into Sheikh Sa'eed that is the rebels' most important stronghold east of Ramousah.