Syria
Syrian Army Continues Crushing Terrorists Southwest of Aleppo City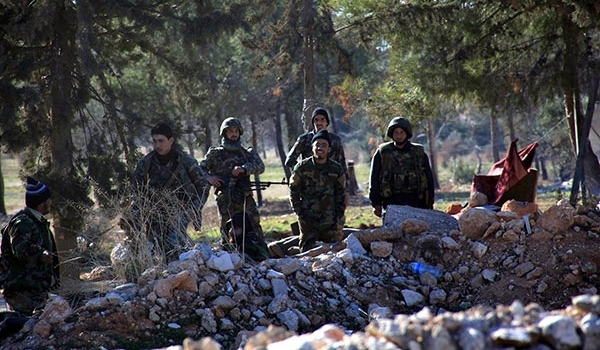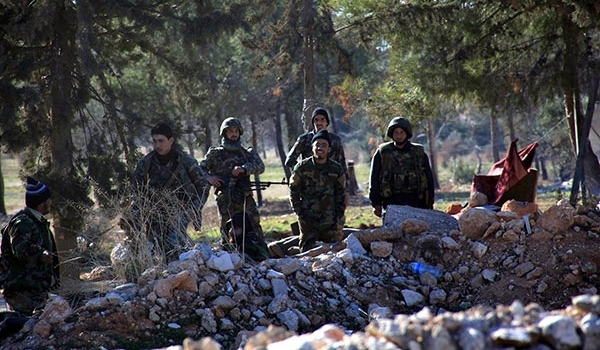 The Syrian Army launched crushing attacks on the gathering centers and hideouts of the militant groups in a major neighborhood Southwest of Aleppo city, claimed the lives of many terrorists and wounded some others, city sources said Wednesday.
"The militant groups' centers in al-Rashideen 4 neighborhood were stormed by the Syrian soldiers, who used light and heavy weapons to hit the terrorists heavier than ever," the sources said.
The Syrian army and its allies have been carrying out successful operations in various parts of the Northern Aleppo province in recent weeks, and meantime.
Aleppo city itself has been the scene of street battles between the pro-government forces against the terrorists. Military analysts in the city say the army has now gained the upper hand over the terrorist groups in city, specially after the recent striking victories over various militant groups across the province.
On Monday, the Syrian army and popular forces, in a heavy street battle, forced the militant groups to withdraw from one of the Northern neighborhoods of Aleppo city, military sources said.
"The pro-government forces drove the militant groups back form al-Khalidiya neighborhood and gained full control over this vital part of the city," the sources said.
"The Syrian forces' rapid attack surprised the militant groups, who left behind scores of dead and wounded members and fled the battlefront," the sources added.