Syria
Syrian Army Continues Mop-Up Operations in Aleppo's Khanasser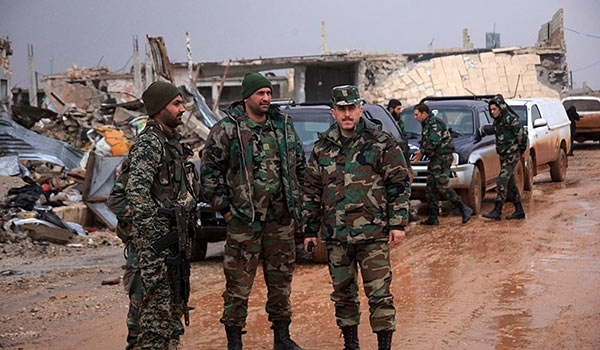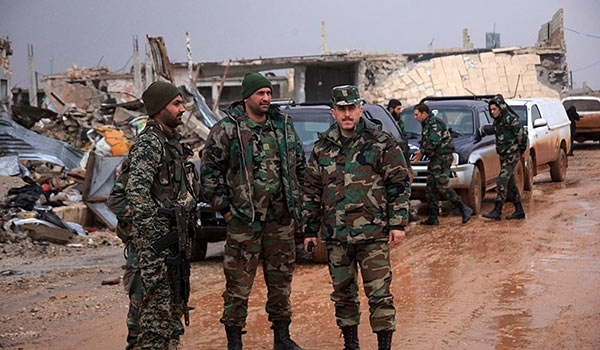 The Syrian army and popular forces continued on Sunday to purge Takfiri terrorists from the Eastern part of Khanasser-Aleppo highway.
The army's fresh operations came after the ISIL terrorists attacked the Syrian army's military positions in strategic heights, including Shabith and Al-Qaliya which overlook the villages of Atshana, Kharbeh Zobd, al-Toubeh and Akil located to the Eastern side of Khanasser-Aleppo road.
In a relevant development earlier on Sunday, the Syrian army continued pounding and destroying the military positions of the Al-Nusra Takfiri terrorists in the Northern parts of the city of Aleppo.
The army units hit hard the Takfiri terrorists in al-Sheikh Lutfi, al-Sheikh Saeed and al-Shaqief in the Northern outskirts of Aleppo city and destroyed the Al-Nusra Front terrorists' gathering centers and military positions in those areas.
The Al-Nusra Front terrorists sustained heavy casualties and losses in the Syrian army attacks in Northern Aleppo city.
The Takfiri terrorists' military equipment was also destroyed in the army attacks on their positions.
Other army units also destroyed the Takfiri terrorists' military positions in Daret Izza region in the Western part of Aleppo city on Sunday.
Meantime, the ISIL Takfiri terrorists sustained heavy losses in the villages of Hemmimeh al-Kabir, Rasm al-Kama, al-Sarbas and Shuweilikh in the Eastern part of Aleppo  province.
In a relevant development on Friday, a report said that the Syrian Army troops continued to target the gatherings and concentration centers of the ISIL and al-Nusra Front in the Southern, Northeastern and Eastern parts of Aleppo province, inflicting heavy casualties on the militants.
The Syrian soldiers stormed al-Nusra Front's positions near the villages of al-Eis and Kafar Naha in the Southern part of the province, which ended in the killing or wounding of several terrorists.
The ISIL concentration centers near the villages of Abu Taltal and al-Madiouniyeh near the town of al-Bab and the village of Souran in the Northeastern territories of the province came under the heavy offensives of the Syrian army men and their popular allies, which claimed the lives of several terrorists and destruction of their military hardware.
The Eastern part of Aleppo was also the scene of heavy fighting between the Syrian government forces and the ISIL terrorists, whose positions in Rasm al-Alam sustained major losses in the army troops' assaults.