Syria
Syrian Army Continues to Advance against ISIL Near T4 Airbase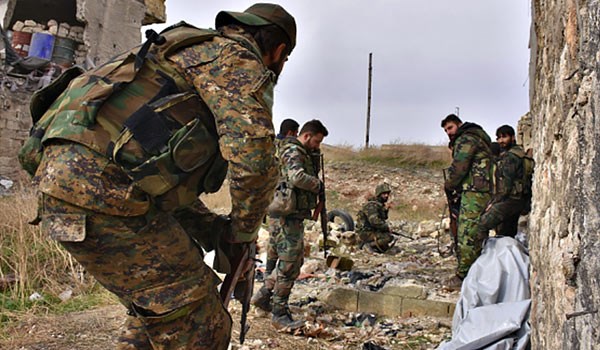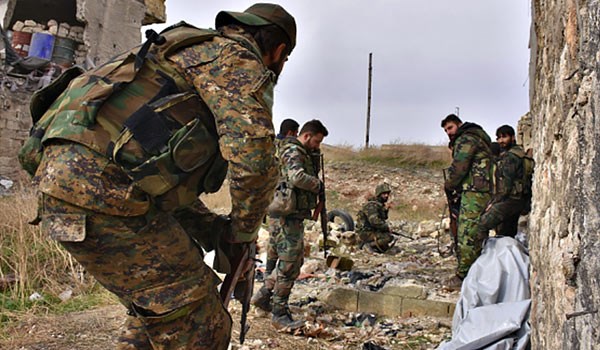 Syrian Army soliders engaged in fierce clashes with the ISIL in the Southeastern territories of T4 military airport in Eastern Homs, driving terrorists out of more lands in the region.
The army men stormed ISIL's gatherings and movements and took back the region of Ba'ar al-Mar, inflicting heavy casualties on the militants.
A military source said that several vehicles of ISIL were also destroyed in the army's advances.
In relevant developments in the province on Friday, the Syrian fighter jets raided ISIL's military positions in the surrounding areas of the ancient city of Palmyra (Tadmur), killing over a dozen terrorists, including a notorious commander.
Abu Omar al-Saraqebi, a senior commander of the ISIL, was among 15 ISIL terrorists killed in the Syrian airstrikes on the Southern part of the village of Sharifeh in the Eastern countryside of Homs.
An armored vehicle of the ISIL terrorist group was also destroyed in aerial bombardments.
The Syrian air force also pounded the ISIL's gathering centers and movements in the surrounding areas of T4 airbase, destroying two tanks and several military vehicles.
Meantime, the Syrian army retook more lands South and West of the T4 airbase in Eastern Homs, including several hilltops and regions overlooking Alfo Sefat road.