Syria
Syrian Army Controls over Key Road East of Aleppo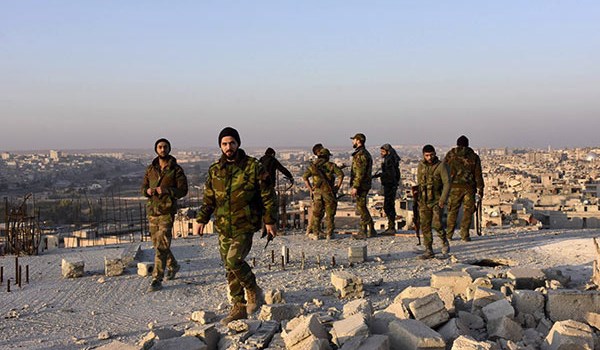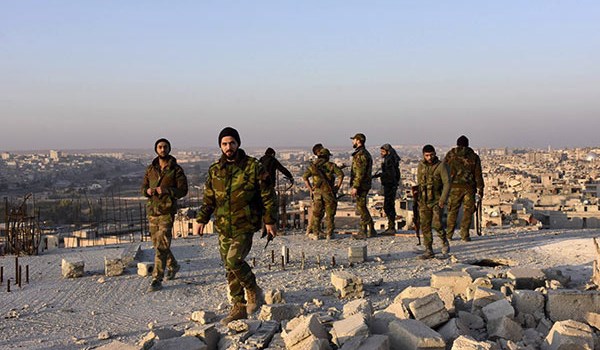 Syrian military forces continued to push the terrorist groups back from more positions in Aleppo city and seized control of a road connecting the Eastern districts of the city to the town of al-Bab Northeast of the province.
After capturing the Youth Housing Complex, the army men and the Lebanese Hezbollah fighters continued the raid on Jeish al-Fatah terrorists in al-Sha'ar and al-Halwaniyeh districts and managed to free the road connecting al-Halwaniyeh to al-Bab.
Meantime, a field sources said on Saturday the army plans to corner the terrorists in isolated districts after it drove a wedge between the Northern and Southern parts of the city.
After the government forces took control of the Northern part of the Eastern districts, the terrorist groups dispatched their forces to other fronts in the city, including al-Halwaniyeh, al-Sakan al-Shababi (Youth Housing Complex) and al-Sha'ar to station their defense lines there. The army and popular forces raided their defense lines and captured the Youth Housing Complex. War is still underway in al-Halwaniyeh and al-Sha'ar districts.
The pro-government troops pushed the terrorists back from more positions in at least three districts of Aleppo city on Friday. The army men stormed the positions of Jeish al-Fatah in the neighborhoods of al-Jazmani, al-Maysar, al-Halwaniyeh and the road connecting Aleppo city to al-Bab, and scored more victories against the militants. The army established full control over the road on Saturday.