Syria
Syrian Army Deploying Advanced Armored Vehicles Against Terrorists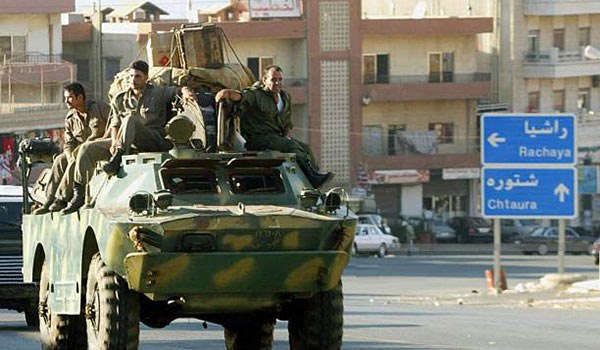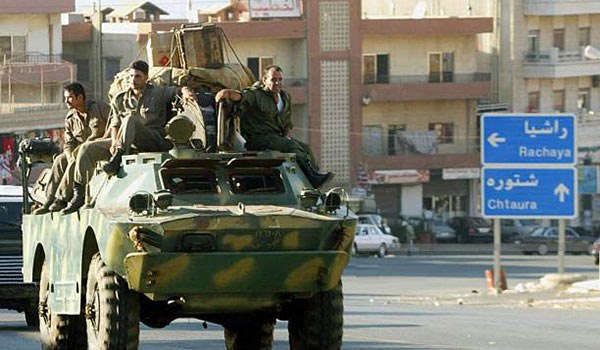 The Syrian army has deployed domestically-developed Russian military vehicles in the war against terrorists, the Arabic-language media said.
The Syrian troops are using advanced BRDM-2 armored vehicles in the fight against terrorists, the Arabic version of Sputnik reported.
The BRDM-2 military vehicle has been designed with the aim of conducting reconnaissance missions in the battlefields in Syria, it said.
The Sputnik said that BRDM-2 is equipped with a caliber-23 Cannon and a grenade-launcher which has turned it into a fully-equipped military vehicle for war purposes.
It also said that the cannon is controlled by a video apparatus which can only be seen in the state-of-the-art military vehicles.
In a relevant development in late August, the Syrian Army forwarded a long column of military hardware and equipment, including T-90 battle tanks, to Western territories of Aleppo province.
According to video footages, the army had sent a convoy of military vehicles, including T-90 tanks to the battlefield in Western Aleppo.
Considering that latest-generation military equipment of the army is generally located in areas where government offensives are underway, the spotting of this particular T-90 might serve as an indication that such an operation is in the works for Western Aleppo.
The T-90 is the most modern tank design available to army forces and in many ways it represents the military revival of the Syrian army that at the beginning of the war on terrorism in the country only possessed an aging fleet of T-55s, T-62s and monkey model T-72s.
Military experts reported on Saturday that the army recently started using the Russia-made MT-LB armored vehicles for the safe transfer of soldiers to the frontlines in the war-hit country.
The military experts said that MT-LB armored vehicles, manufactured in Russia, can boost the Syrian Army's strength for a safer dispatch of soldiers to the battlefields.
In the meantime, the Arabic-language page of the Russian news agency, Sputnik, reported that the MT-LB vehicles have been recently used for transfer of cannons and their crew.
Sputnik added that different weapons can be easily mounted on the MT-LB vehicles.