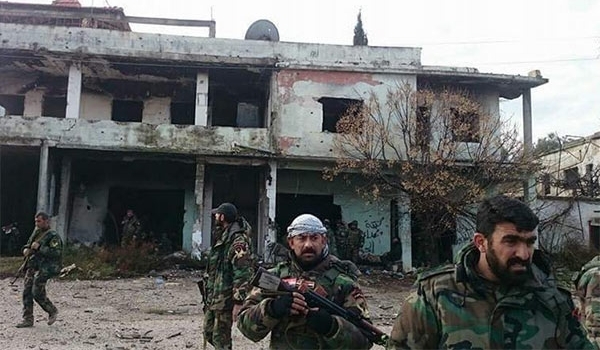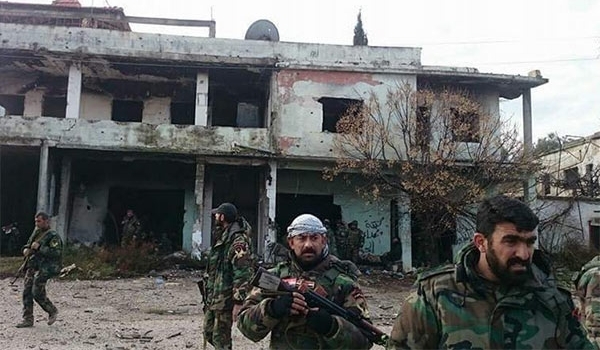 Military sources announced that the Syrian Army and its allies have significantly advanced against the militant groups in the Northern part of Lattakia province and are only 7 kilometers away from a Turkish border city.
"The Syrian army troops and their allies are quickly advancing towards the final border-crossing from Jabal al-Turkmen (Turkmen Mountain) in the Lattakia province to the Hatay Province of Turkey," the sources said.
"On Monday evening, the Syrian soldiers, Special Forces, the Syrian Marines, the Syrian Social Nationalist Party (SSNP) and Liwa Suqour al-Sahra (Desert Hawks Brigade) advanced along the steep heights that overlook the large Turkish city of Yayladagi, leaving only 7 km of territory between them and the Hatay Province," the sources said.
On Sunday, the Syrian commandoes pushed the militant groups back from their positions in the Northern part of the coastal province of Lattakia and won back one more strategic height overlooking Turkey.
The Syrian army and its allies imposed full control over Talat al-Nawareh after a tough battle with the terrorists of al-Nusra Front, Harakat Ahrar Al-Sham, and the Free Syrian Army's "1st Coastal Brigade".
With both Saraf and Tal Nawareh captured, the Syrian Armed Forces are inching closer to seizing the remaining border points that have been under the control of the extremist rebels since the summer of 2012.
More importantly, with the capture of the remaining border points in Northern Lattakia, the Syrian Armed Forces are now on the verge of taking full control over the entire province.