Syria
Syrian Army Destroys Terrorists' Military Positions in Homs Countryside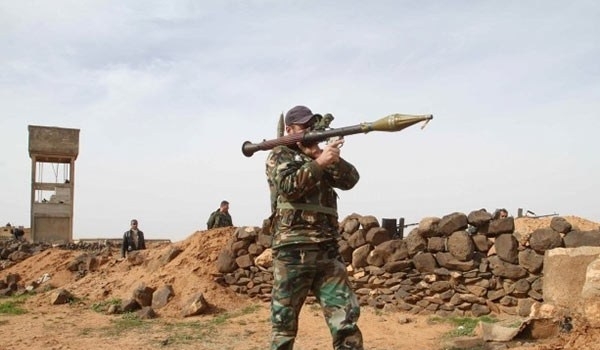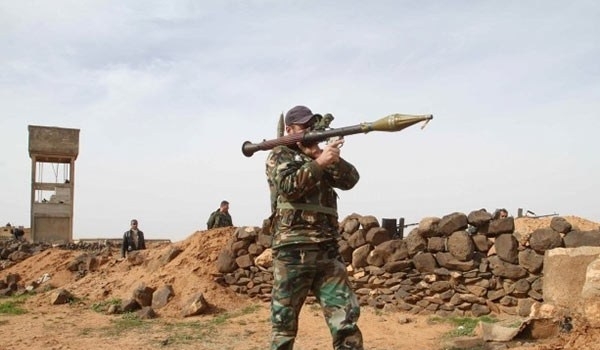 The Syrian army backed by the Russian air force continued its advances in the mountainous regions in the surrounding areas of the ancient city of Palmyra (Tadmur) on Wednesday.
Scores of terrorists were killed and wounded in tough battle in the neighborhoods of Palmyra in the Eastern part of Homs province.
Meantime, the army's artillery units clashed with the ISIL terrorists in Western Triangle region and al-Hayan mountain in Homs province.
The ISIL terrorists' positions in Enq al-Hava, Rahoum, Abu Jaris, Maksar al-Hesan and Jeb al-Jarah in the Eastern part of Homs were razed down by the Syrian army and popular forces.
Scores of militants were killed and wounded in heavy clashes with the Syrian government forces.
In a relevant development on Wednesday, the Russian fighter jets carried out several combat flights over the ISIL concentration centers in the Eastern part of Homs province and targeted them heavily.
The Russian Air Force struck several ISIL sites at Jabal Hayyal, al-Sakhanah, Wadi Dhakana and Jabal al-Sha'ar near the strategic city of Palmyra, which ended in the killing or wounding of many terrorists and destroyed their military hardware in large scale.
On Tuesday, a large number of terrorists were killed in the Syrian Army troops' continued anti-ISIL operation in the Southeastern part of Homs province.
The ISIL suffered a heavy death toll and its military hardware sustained major damage after the Syrian soldiers stormed on their lines of defense near the ancient Assyrian town of Quaryatayn.