Syria
Syrian Army Discovers Mass Grave in Dara'a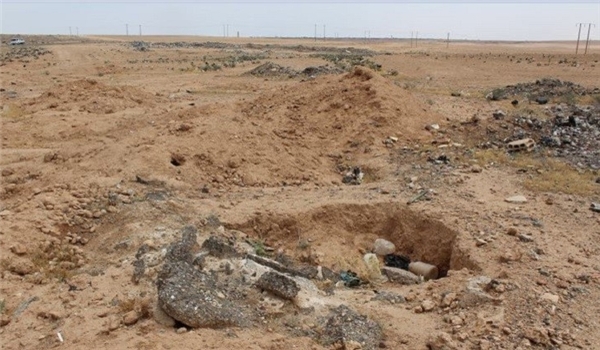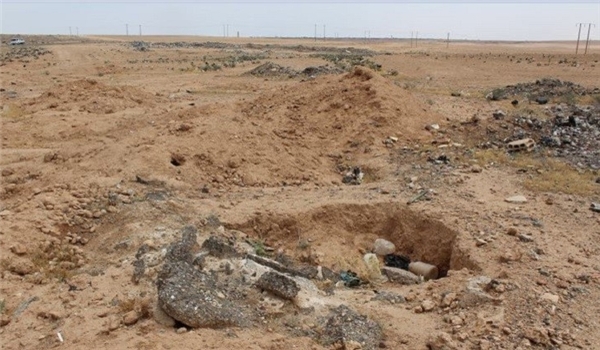 The Syrian Army continued cleansing operation in Northern Dara'a on Saturday, and found a mass grave of over fifty government soldiers killed by the terrorists around five years ago.
The army men discovered a mass grave of 51soldiers of the 138th Battalion in the town of Da'el in Northern Dara'a, the sources said, adding that the soldiers had been killed in terrorists' attack on the army's Air Defense Battalion Base in 2013.
Military sources said on Thursday that the army could defuse Israel's plot to create a security belt along Syria's Southern borders after it established control over Dara'a and Quneitra provinces, captured Hawz al-Yarmouk and imposing full control over the borders with occupied Golan.
The Syrian military sources said on Thursday that Israel planned to link regions between Quneitra and Western Ghouta of Damascus followed by connecting al-Harmoun mountains to Qalamoun mountain.
They also underlined the strategic importance of Quneitra province that borders the Israeli-occupied territories, and said this region bridges Southern and Western Damascus in addition to connecting the country's Southern and Central parts from the borders with occupied Golan to the bordering areas with Lebanon.
The Syrian army has returned to the disengagement line which was used for field coordination between terrorist groups, including the al-Nusra Front (Tahrir al-Sham Hay'at or the Levant Liberation Board), and Israel that linked its borders with occupied Golan from Sha'aba region at the Lebanese borders to the village of Ma'ariyeh in the triangle which borders Syria, Jordan and Golan.
During the battles in Southern Syria, specially in the town of Jabata al-Khashab, which has been cleansed by the army, Israel trafficked a large number of militants through the occupied Golan borders to Syria to support the terrorist groups.