Syria
Syrian Army Dispatches More Troops, Equipment to Dara'a Province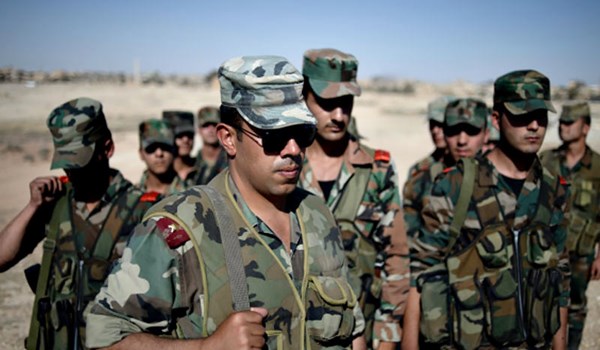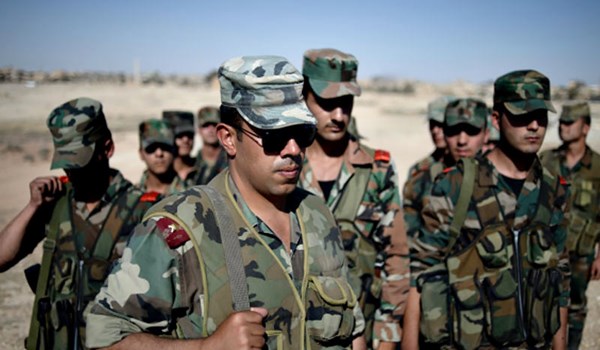 The Syrian Army has forwarded a large number of fresh forces and a large volume of military hardware to the Southern province of Dara'a as the terrorist groups are preparing for an imminent operation against the government forces in the region, field sources reported on Sunday.
The sources said that a large number of fresh soldiers and military equipment have been sent to the regions that are under the army's control in Dara'a.
The sources went on to say that most of the army soldiers deployed in the neighborhoods of Shamal al-Khat, al-Sahari, al-Matar, al-Sabil and al-Soqour have been put on alert amid the army's preparation for an imminent operation in Dara'a.
The army's move to send more troops to Dara'a came after the Free Syrian Army (FSA) terrorists started plans to storm the army positions in Dara'a to provide back up for their comrades in Eastern Ghouta in Damascus province.
The Syrian army is advancing rapidly against terrorist groups in Eastern Ghouta.
The Arabic-language al-Watan daily quoted Commander of Qowat Shabab al-Sonah Abu Hessam as saying on Monday that the Free Syrian Army militants stormed the Syrian army men in Southern Syria to change the scene in Eastern Ghouta and saved their comrades that were losing battles with the government forces.
The daily further said that clashes with the ISIL weakened the militant groups in Hawz al-Yarmouk in Western Dara'a, adding that the terrorist groups, hence, plan to merge and form a new front.
Terrorists in Southern Syria intended to decrease the army's pressure on their comrades in Eastern Ghouta as the army soldiers tightened noose on the militants in Eastern Damascus during the last week.