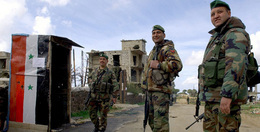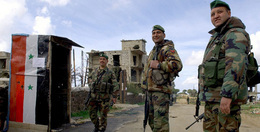 The Syrian army entered Beit Sahm, Bibila, Yalda in the area of Sayyeda Zainab, southern Damascus as a reconciliation agreement waSyrian Armys enforced.
In the northern province of Aleppo, the Syrian army clashed fiercely with Nusra militants in the area of Sheikh Yousuf Hill.
ISIL terrorists controlled Markada town in Hasaka after clashes with the other militant groups, according to the opposing UK-based Syrian observatory.