Syria
Syrian Army Escalates Operations in Aleppo, Idlib, Daraa, Homs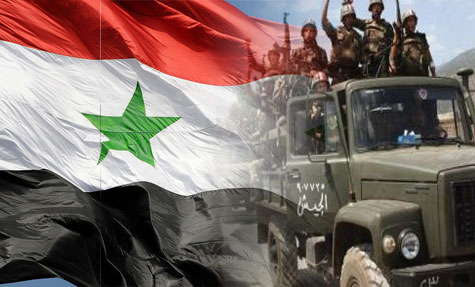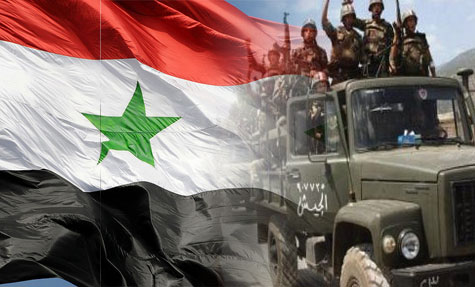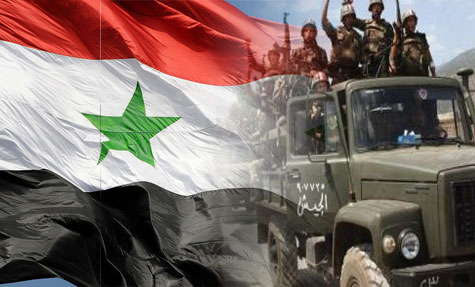 Syrian army units pounded terrorist groups' gatherings and dens in various areas across the country, inflicting heavy losses upon the terrorists' ranks in lives and equipment, state-run news agency SANA reported.
In Aleppo, army units proceeded with operations on al-Sheikh Najjar-al-Breij axis, chasing down fleeing armed mercenaries and leaving a number of them dead and wounded.
An attempt by a group of gunmen to infiltrate safe areas coming from the north of Azizeh village in the southeastern countryside was repelled by an army unit. Five of the terrorists were killed and others were injured.
Terrorists suffered heavy losses in lives and equipment as their gatherings were targeted in Khawabi al-Assal, al-Lairamoun, al-Shurfa al-Safra, Mare', al-Kastillo, al-Rashdeen 5 and al-Shqeif.
In Idlib, units of the armed forces killed numbers of terrorists and injured others as they destroyed their gatherings and dens in the surrounding of Jabal al-Arbaeen, Maaret al-Numan, Tall Salmo, Um Jereen, Qar' al-Ghazal, al-Houteh, Hmeimat al-Dayer, al-Majas and Abu al-Duhour in the countryside.
Other numbers of terrorists, most of them are non-Syrians, were killed in al-Hbeit area and Ein Laros village in Jabal al-Zawyeh.
In Daraa, the national military targeted terrorists' hideouts in Atman town, leaving a number of the terrorists dead and wounded.
Other army units destroyed two heavy machine guns mounted on two cars in Nawa and al-Sheikh S'eed in the countryside.
Terrorist groups' gatherings were pounded in the farms surrounding Tall Ashira and in al-N'eimeh town, killing and injuring several of the groups' members.
Army units destroyed a terrorists' car having a heavy machine gun mounted on it on Ma'raba-Jemrin road and another car in Um al-Awsaj town, killing all terrorists inside the cars, while others were killed in Daraa al-Balad.
In Homs, army units targeted gatherings of gunmen in the villages of al-Kharja, Arshouna, Kafarlaha, Talaf and Ard al-Sheikh Ibrahim al-Hakim in Homs countryside, killing many terrorists and injuring others.
The source added that an army unit inflicted heavy losses upon terrorists near al-Sariko in al-Rastan, Tal Amri and al-Dar al-Kabira in Homs countryside.
Syria was hit by a violent unrest since mid-March 2011, where the Syrian government accuses foreign actors, mainly the Saudi Arabia and Turkey, of orchestrating the conflict by supporting the militant opposition groups with arms and money.
Today hundreds of armed groups, including terrorist takfiri brigades affiliated with Al-Qaeda, are battling both the national army and each other, complicating any efforts to reach a political settlement.