Syria
Syrian Army Expands Buffer Zone in Damascus Province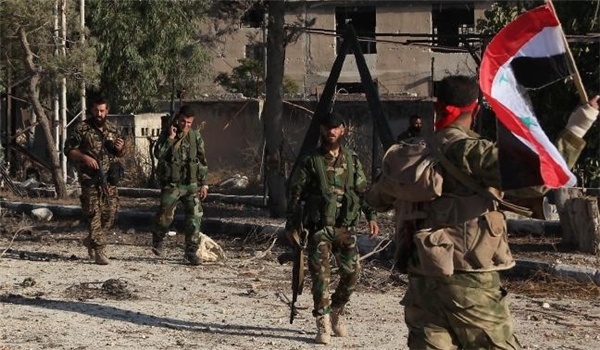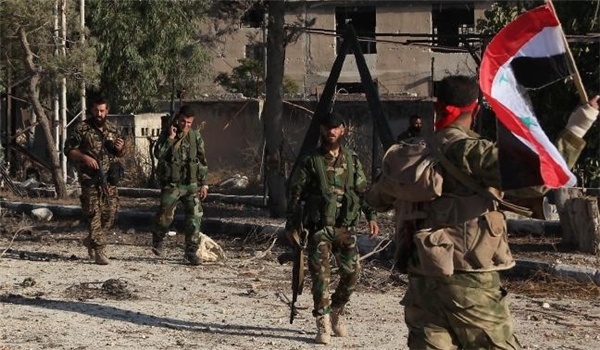 The Syrian army forces regained control of another strategic region during military operations against the al-Nusra Front (Tahrir al-Sham Hay'at or the Levant Liberation Board) in Western Damascus.
The Syrian soldiers retook control of the strategic hill of War'at Qila al-Roum between the two villages of al-Maqrouseh and Harfa after heavy clashes with al-Nusra terrorists in Western Damascus on Thursday.
A field source said that the army troops have inflicted heavy casualties on the terrorists during the operation, adding that the army has won back the military control of terrorists' supply route between the two towns of Beit Jen and Moqar al-Mayer (the al-Nusra command center in the region) after driving out the militants from the strategic hill.
In a relevant development on Wednesday, the Syrian army troops hit the defense lines of the Al-Nusra Front in Eastern Ghouta, imposing control over more bunkers and tunnels of the terrorists.
The army men engaged in fierce clashes with Al-Nusra in Ein Terma region and seized control over several large bunkers and long network of tunnels in the depth of terrorist-held territories.
Also, the army soldiers, backed up by artillery and missile units' heavy fire, captured several buildings overlooking terrorists' positons.
The army units inflicted major casualties on the Al-Nusra in the assault.