Syria
Syrian Army Fends off ISIL Offensive East of Deir Ezzur Airport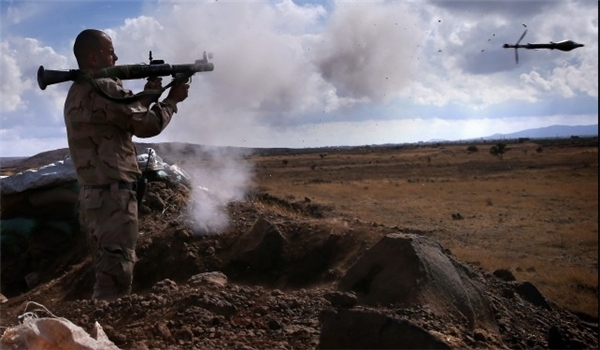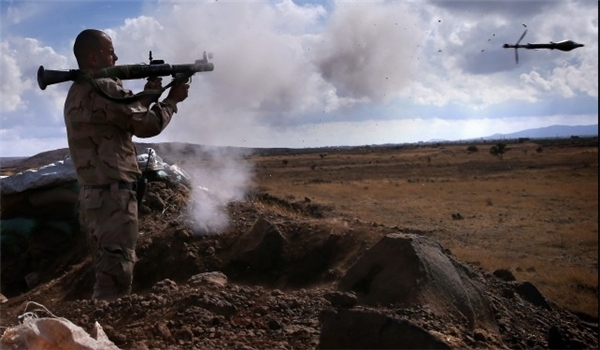 Syrian Army forces fended off an ISIL offensive East of Deir Ezzur airport and managed to blow up two explosive-laden vehicles for the militants before they could reach the Syrian army lines.
Following the incident, heavy clashes broke out between two sides and the Syrian soldiers managed to inflict heavy losses on the militants in the clashes, during which light to heavy arms were used by both sides.
Meantime, Syrian jets pounded several gatherings and positions of ISIL terrorists in the area, striking significantly heavy blows to them.
Syrian army jets conducted several rounds of airstrikes on Thursday over militants' positions inside and on the outskirts of Deir Ezzur city.
Inside the city, Syrian army soldiers repelled an ISIL attack on the government forces' defense lines in al-Roshdiyah neighborhood and destroyed positions of the ISIL terrorists in the villages of al-Hissan and al-Gneineh and in the surrounding of Ayash village in Deir Ezzur Western countryside.