Syria
Syrian army frees over 160 families from militants' siege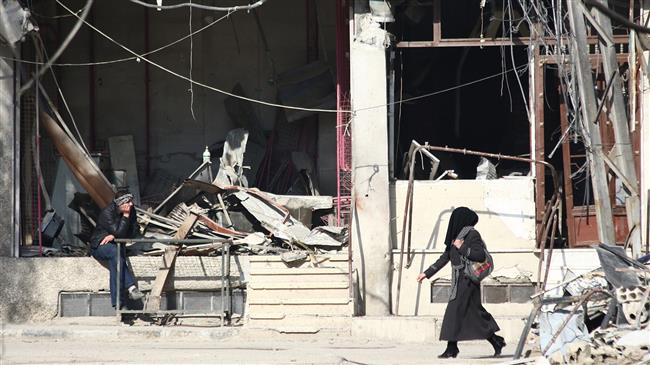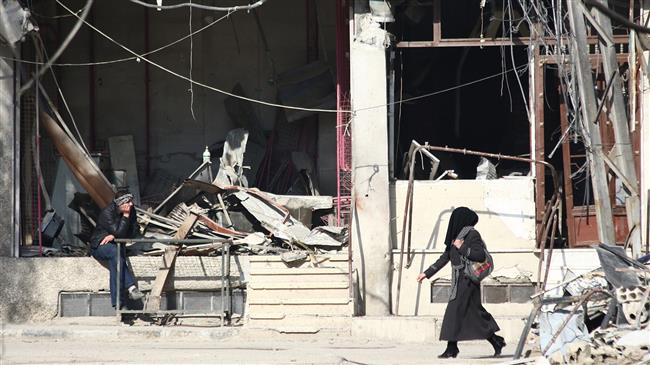 Syrian army continues with its operations in the eastern Ghouta region.
It has also secured a safe passage for more than 160 families stuck inside the city of Dooma.
Women, elderly and children have arrived in Damascus with faces that reflect long months of cruelty by militants who starved them and deprived them of their essential needs.But now they have been re-settled in the state accommodation center.
Meanwhile, 150 armed men and army deserters laid down their arms and surrendered in order to re-integrate into the society.
Many believe that the recent development may encourage those who are still holding guns against the government inside Ghouta to take the same path. This in turn could help shrink the size of clashes around the capital Damascus and give room to more of national reconciliation agreements. Should this happen, it is going to be just another proof that the Syrian army has the upper hand in the battle field.
Those families have fled their home from al-Ghouta because of starvation which is used by terrorists as a weapon to siege people and use them as human shield to deter attacks by the Syrian army.