Syria
Syrian Army Fully Controls Eastern Gouta, Regains some Areas in Aleppo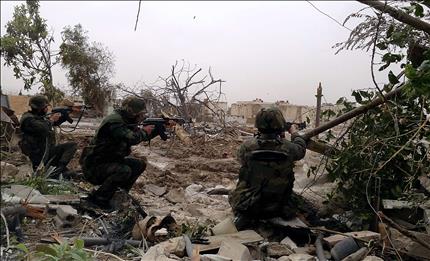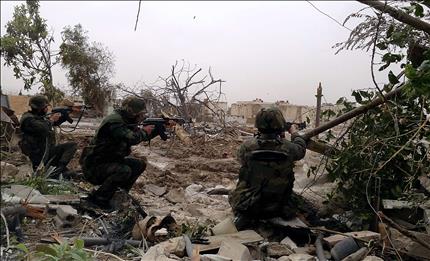 The Syrian area of Eastern Gouta has become fully under control of Syrian army, as other areas in Aleppo were regained by local forces.
The Syrian army announced on Sunday that Eastern Gouta became fully under control.
"The General Command of the Army and Armed Forces announced on Sunday that the Armed Forces carried out a special operation in the Eastern Ghouta area in Damascus countryside which resulted in the area becoming fully under control," Syrian official news agency, SANA, said.
"The General Command said that work is underway to expel the remaining terrorists from the entirety of the Ghouta area and Damascus countryside and eventually restoring security in all of Syria," the agency added.
Meanwhile, the opposition's London-based Syrian observatory for human rights reported that the Syrian army regained the strategic area of al-Azizeh, which affords view of sothern neighborhoods of Aleppo.
The observatory added that the Syrian Army had also regained an area in Aleppo countryside, Jisr of Asan, following clashes which lasted for few days.