Syria
Syrian Army Gains Ground in Daraa, Aleppo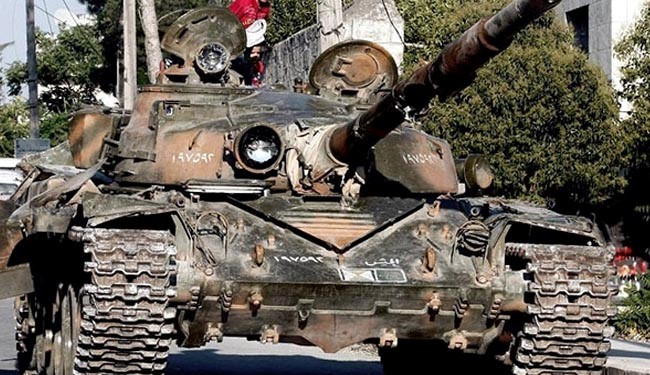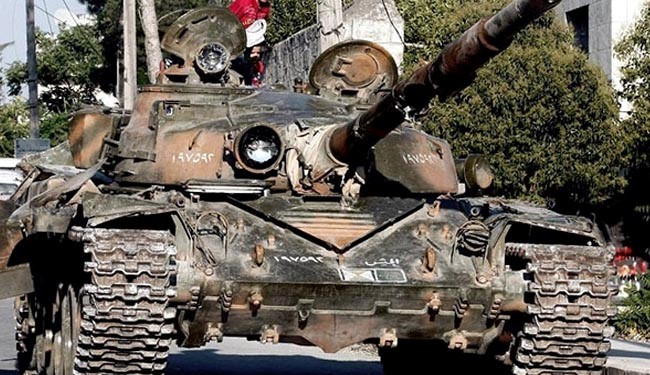 Foreign-backed militants suffered heavy toll in Daraa and Aleppo provinces on Saturday, as the Syrian Army gained ground in its fight against the armed groups.
The army soldiers stormed the gathering centers of the rebels in al-Sheikh Miskeen, Tafas, Ibta', Kaheil, and al-Jeiza in the nearby areas of Daraa, killing and injuring scores of them.
Also, the Syrian troops inflicted heavy casualties on the militants in Kafr al-Hamrar, al-Sheikh Lutfi, Hraitan, Karm Maysar, al-Haj bridge, al-Kallasa, Karm al-Jazmati, Ayn Jara, al-Ramousa, Khan al-Assal and Koroum Aziza in Aleppo and its countryside.
Syria has been experiencing unrest since March 2011 with organized attacks by well-armed gangs and terrorists against both the army and civilians.
The unrest, which took in terrorist groups from across Europe, the Middle-East and North Africa, has transpired as one of the bloodiest conflicts in recent history.
As the foreign-backed insurgency in Syria continues without an end in sight, the US government has boosted its political and military support to Takfiri extremists.