Syria
Syrian Army, Hezbollah Complete Siege on Terrorist Groups Southwest of Damascus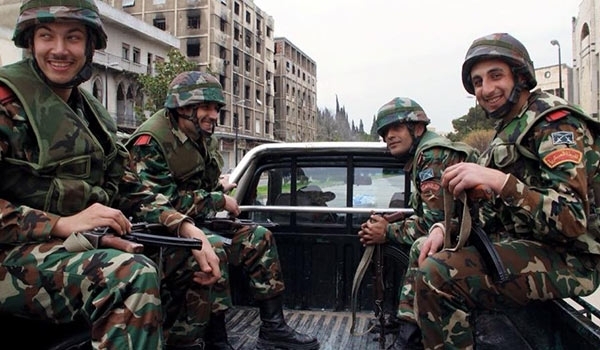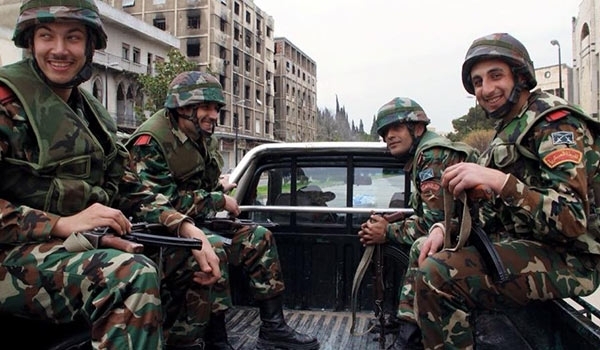 Syrian Army troops and the Lebanese Hezbollah fighters advanced towards the terrorist groups' strongholds in Western Ghouta and completed a wide circle of forces around the militants near two main towns in the region, military sources said Sunday.
"The Syrian government forces cut off the communication lines of the terrorist groups in Darayya and Mo'adhamiyeh regions and laid complete siege on the militant groups in this strategic region near the capita," the sources said.
"The terrorist groups have been trapped in the circle of the Syrian forced around Darayya and Mo'adhamiyeh," the sources added.
"In the meantime, the terrorist groups' mortar and missile units once again violated the truce and shelled the Darayya's districts several time," the sources said, adding, "The government forces opened retaliatory fire at the terrorist groups and launched a fresh round of cleansing operation in the region and successfully destroyed the terrorist groups' launching pads of missiles and mortars."
In relevant developments on Saturday, the Syrian Army troops and National Defense Forces stormed the terrorist groups' strongholds in Eastern Ghouta and seized control over all the four directions of the key region of Zabdean after hours of intense battle, battlefield sources said.
"The Syrian government forces struck the militants deployed in Zabdean region from the Northern, Eastern and Western sides," the sources said, adding, "The terrorists, who face the waves of storming soldiers from three directions decided to flee the region from the Southern side, but the army closed the Southern side too through capturing al-Ruqabiyeh farms."
"Tens of the militants have been killed or wounded in Zabdean region and the remaining pockets of them are under the siege of the Syrian military forces," they went on to say.