Syria
Syrian Army, Hezbollah Start Advancing towards Zobdani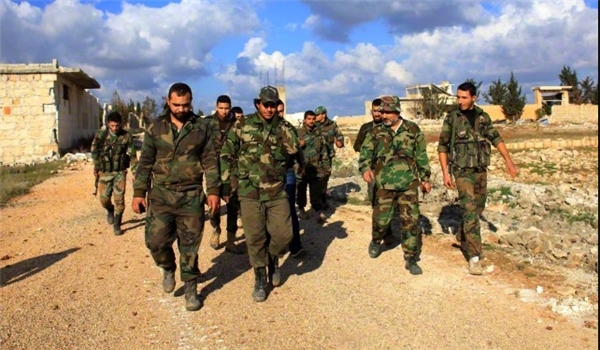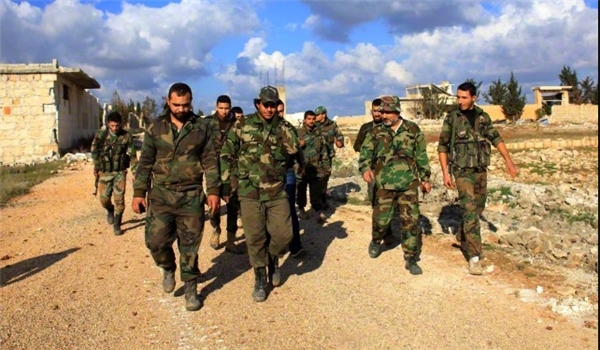 The Syrian army and the Lebanese Hezbollah forces started fresh operations against the Takfiri terrorists in Al-Qalamoun region by advancing towards the town of al-Zobdani.
Al-Zobdani is now the scene of fierce clashes between the Syrian and Lebanese forces and militants of Jeish al-Fath terrorist group.
The Syrian air force and artillery units started pounding the terrorists' positions as the country's troops are advancing on the ground.
Al-Zobdani is located on the Eastern foothills of the Lebanese mountains and is currently under control of Al-Nusra Front and Ahrar al-Sham terrorists.
On May 20, the Syrian army and the Lebanese Hezbollah resistance fighters started their last round of military operations to purge Al-Qalamoun region in Damascus countryside of Takfiri terrorists.
On June 23, Syrian troops backed by fighters from Lebanon's Hezbollah Resistance Movement made gains in their military campaign against ISIL in Qalamoun, recapturing new hilltops from the Takfiri group.
The Syrian forces along with Hezbollah fighters clashed with the ISIL terrorists in the mountainous region of Qalamoun, North of the Syrian capital, Damascus, and establishes full controm over the areas of Shoabat al-Bakara, Thalaja, Shoabat al-Shakara, Beit Shakour and Taleel Hajj Ali.