Syria
Syrian Army Hunts Terrorists in Hama, Dara'a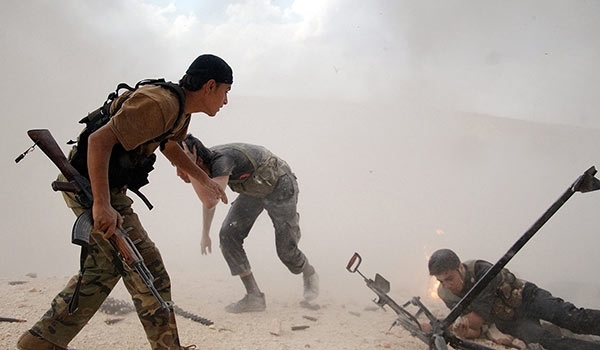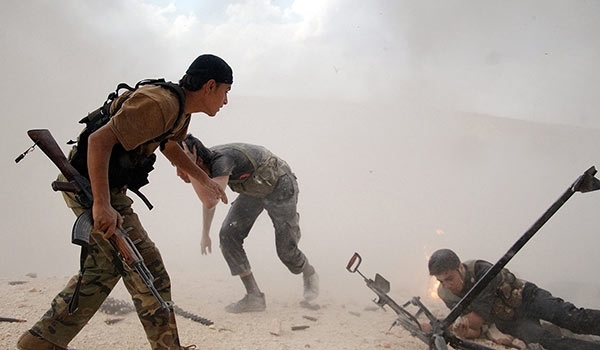 The Syrian army continued to hunt the foreign-backed Takfiri militants in the provinces of Hama and Dara'a, inflicting heavy losses on them.
The Syrian army killed and injured scores of terrorists in the North of Suran town in the Northern countryside of Hama on Saturday.
The Syrian forces also engaged in fierce clashes with the terrorists groups in Sheikh Maskin in Dara'a province.
There were no immediate reports of possible casualties among the terrorists.
Also on Saturday, the army troops also struck heavy blows at the militants' positions in the city of Inkhil, and the towns of Zimrin and Simlin in Dara'a.
The Syrian army's ground troops captured terrorists' positions in Northern Hama province after the country's air force launched a massive air campaign and crushed the militants' positions on Saturday.
The Syrian warplanes conducted numerous sorties and razed down al-Nusra Front positions in Al-Lataminah town in the Northern parts of Hama during the day.
The air raids destroyed the terrorists' concentration centers and machine gun-equipped vehicles.
The airstrikes paved the way for a massive attack by the Syrian army troops on terrorists' positions in the province.
A large group of terrorists were killed and injured in Syrian army attacks in the towns of al-Lataminah and Kafr Zita.
Meanwhile, the Syrian forces struck heavy blows at the Takfiri terrorists in the villages of al-Ankawi and al-Qahera in the same province, leaving a group of Takfiris dead and injured.