Syria
Syrian Army Inches Closer to Cut off ISIL's Logistical Road to Al-Bab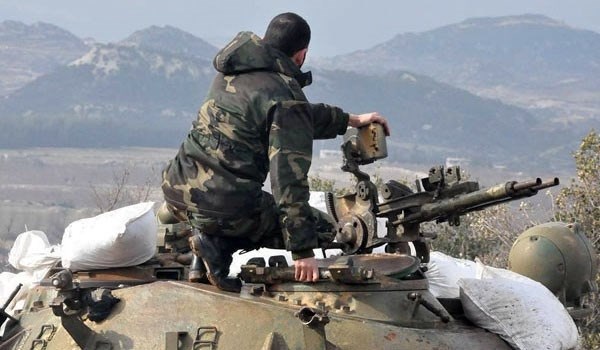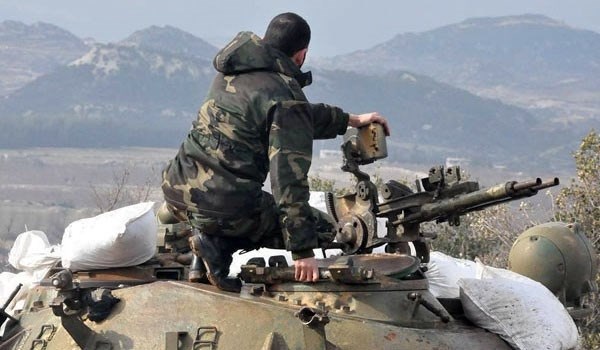 Syrian Army troops are about to cut off ISIL's key supplying road to the town of al-Bab in Northeastern Aleppo after starting a massive anti-ISIL operation in Eastern Aleppo this morning and capturing A'abad village.
The army soldiers continued their attacks on ISIL's positions in Eastern Aleppo and took control of the village of al-Sufeh close to Deir Hafer town, killing and wounding a large number of militants.
A field source said the army troops have also engaged in heavy fighting with ISIL, tacking back military control over the village of Sawran near the town of Azaz in Northern Aleppo, adding, "If Sawran village is completely taken back by the army, a key supplying road of ISIL that connects Souran to al-Bab will be cut off."
Reports said earlier today that the army troops launched a fresh round of large-scale offensive in Eastern Aleppo to drive ISIL terrorists out of more lands near Kuweires airbase to pave the ground for the liberation of the towns of al-Bab and Deir Hafer.
The army men started their anti-ISIL operation to the South of Kuweires and managed to take control of the town of A'abad.
The army soldiers also could break through terrorists' defense lines in the towns of Rasm al-Alam and al-Moshrefeh East of Aleppo province.
The army's artillery and missile units have been continuously targeting ISIL's gatherings in Aleppo's countryside.
The Syrian and Russian warplanes have been conducting reconnaissance flights in the Eastern parts of Aleppo province to prevent ISIL from dispatching reinforcements to the battlefields.
A military source said that the army has dispatched a large volume of equipment and a large number of soldiers to the regions East of Aleppo to take part in anti-ISIL operation and take control of the last bases of ISIL in the region.