Syria
Syrian Army Inches Closer to ISIL's Vital Stronghold in Homs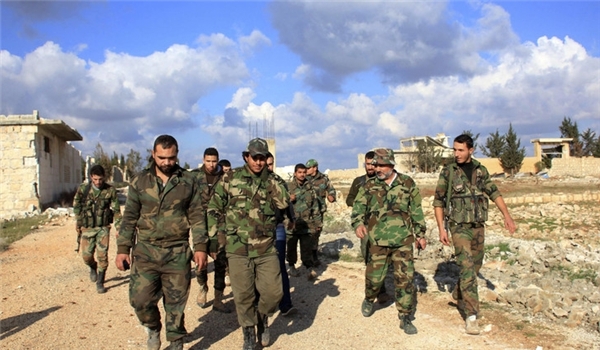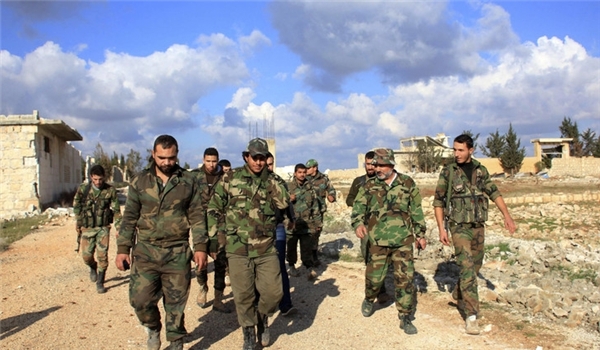 The ISIL terrorists have lost several towns, villages and hilltops to the Syrian Army troops and the Lebanese Hezbollah forces in Eastern Homs in recent days, field sources said adding that the pro-government force are approaching the town of al-Sukhnah that is the last main stronghold of the terrorists before Deir Ezzur.
The army soldiers and Hezbollah fighters that are fighting against ISIL in al-Heil energy field to take a small part of the field still under the control of the terrorists stormed ISIL's defense lines around the oilfield and managed to take control of more heights.
The army units and Hezbollah fighters continued their operations to reach the strategic town of al-Sukhnah, the last ISIL stronghold in Homs province as well as the Takfiri terrorist group's last defense lines directly West of the city of Deir Ezzur and captured most hilltops within the al-Qalilat mountain to the Northwest of the al-Heil area.
The army soldiers continued to advance against ISIL Northeast of Jubab Hama after capturing Jubab Hamd key region and al-Alaam heightand took back several heights overlooking the villages of al-Baqaliyeh.
Earlier reports said that the army men and the Hezbollah fighters managed to advance against ISIL in the depth of Badiyeh (desert) and seized full control over a large part of al-Heil oilfield near the town of al-Sukhnah.
In the meantime, the Russian and Syrian fighter jets carried out repeated attacks on ISIL's defense lines in al-Heil, killing a number of terrorists.
According to reports, a few dozens more of ISIL terrorists have remained in the region, and the army soldiers seem to have an easy job to move fast towards al-Sukhnah.
Field reports also said that the pro-government forces are engaged in a military operation to liberate the oil-rich town of al-Sukhnah from ISIL.
Al-Sukhnah is the last bastion of ISIL fighters in Homs and the last strategic barrier which stands before pro-government forces can lifting the siege of Deir Ezzur.