Syria
Syrian Army Inches Closer to the Turkish Border After Capturing Several Sites in Northern Latakia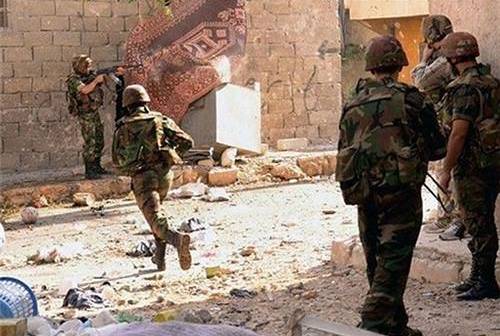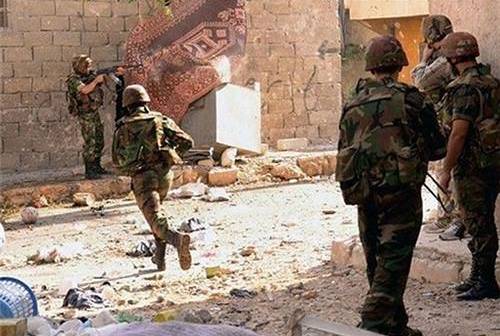 In the Latakia Governorate's northeastern countryside, the Syrian Arab Army's 103rd Brigade of the Republican Guard – in coordination with the Syrian Social Nationalist Party (SSNP), the National Defense Forces (NDF) of Qurdaha, and Muqawama Souri (Syrian Resistance) – continued their massive offensive near the Turkish border, targeting Jabal Al-Turkmen (Turkmen Mountains), Jabal Al-Akrad (Kurdish Mountains), and Jabal Nabi Younis (Prophet Jonah Mountains) that are controlled by the Islamist rebel forces.
The Syrian Arab Army's 103rd Brigade and their allies concentrated on the Jubb Al-Ahmar front, striking the Syrian Al-Qaeda group "Jabhat Al-Nusra" and the Free Syrian Army's "Liwaa Suqour Al-Ghaab" at the southern perimeter of Katf Ghaddar and Kabani near the Idlib Governorate's western border.
Following a series of intense firefights with Jabhat Al-Nusra and the Free Syrian Army, the Syrian Arab Army's 103rd Brigade and their allies imposed full control over Tal Sifah, Tal Al-Sitrak, and Tal Al-Malouha, killing several Islamist rebel fighters of different ethnic origins, while also destroying three armored vehicles that were mounted with 23mm anti-aircraft machine guns.
With their recent gains in northern Latakia, the Syrian Armed Forces are rapidly advancing towards the Turkish border, recapturing several villages along the Aleppo-Latakia Highway (M-4 Highway), while the Islamist rebel defenses continue to collapse.