Syria
Syrian Army Inflicts Heavy Defeats on Terrorists in Western Ghouta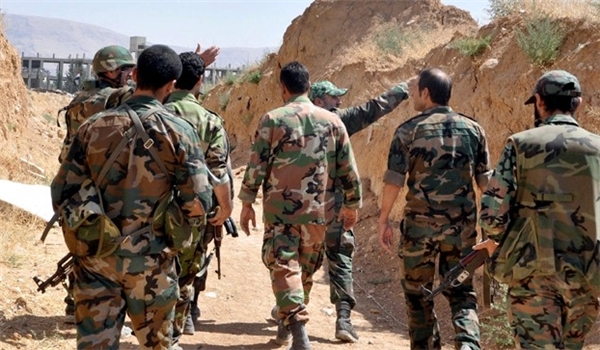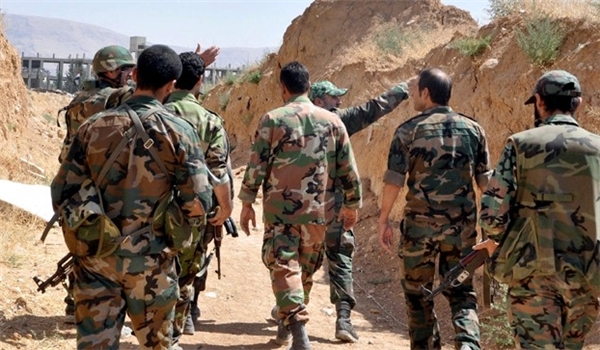 The Syrian Amy forces, on Wednesday, inflicted heavy defeats on Takfiri terrorists in concerted raids in Western Ghouta, continuing their march on Takfiri militants in the Western parts of Damascus province.
Scores of militants were killed in fierce clashes with Syrian pro-government forces in the city of Darayya, in western Ghouta.
A field commander of a Takfiri group, lurking in the area, called Islam's Martyrs Brigade, was among the militants killed during the intensive armed operation by the Syrian army in the city.
Meanwhile, shelling of militants' positions by the Syrian army artillery units in Darayya, in Western Ghouta region, inflicted huge losses and significant damage on the militants.
In recent days, the Syrian army seized back several strategic buildings in Western Ghouta in Damascus countryside.
The Syrian forces regained control of an archaeological hall and a number of important buildings located alongside the railway between the towns of al-Moadhamiyah and Darayya in Western Ghouta.