Syria
Syrian Army Intensifies Efforts to Cleanse ISIL from Badiyeh of Deir Ezzur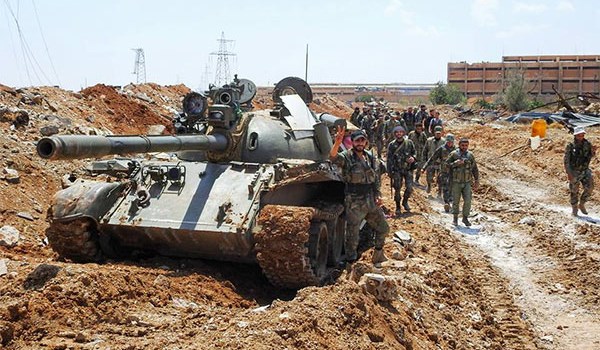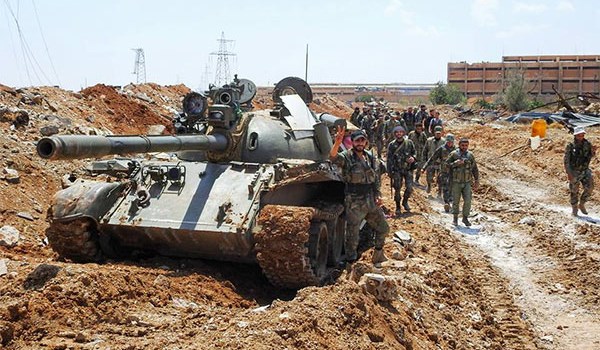 The Syrian army is strengthening its military buildup in Eastern Deir Ezzur, preparing for purging operations against the ISIL in Badiyeh (desert) region.
Field sources in Eastern Syria reported on Thursday that the Syrian army has sent fresh forces and equipment to its positions near Albu Kamal in Eastern Deir Ezzur and at the border with Iraq.
They added that the Syrian army's convoys have been sent from different parts of the country, including Homs and Hama, to Eastern Deir Ezzur in the past 2 weeks, saying that the army is preparing for extensive military operations to cleanse the ISIL terrorists from Badiyeh of Albu Kamal amid the latter's increased offensives on army positions.
Meantime, the Syrian air force launched airstrikes on ISIL positions and moves near Awiraz dam, areas near the T3 station and the administrative borders of Deir Ezzur with the Eastern Badiyeh of Homs, killing and wounding several terrorists and destroying their military equipment.
The Syrian army had also last Sunday forwarded more troops and military hardware to the Eastern province of Deir Ezzur to reinvigorate its forces' combat and defense capabilities.
The army sent a convoy, including several vehicles, a large volume of military hardware and tens of fresh forces to the small towns of Ma'adan Northwest of Deir Ezzur city.
In the meantime, the army forwarded its forces and military equipment from Hama and Palmyra in Homs to Eastern Deir Ezzur.
The army has dispatched more troops to al-Salehiyah region in Albu Kamal desert in Southeastern Deir Ezzur in recent days.
Field sources said that the army's fortification in Deir Ezzur is aimed at reinvigorating its units' combat capabilities to counter ISIL's possible threats.