Syria
Syrian Army Kills Tens of Terrorists, Destroys Missiles Cache in Lattakia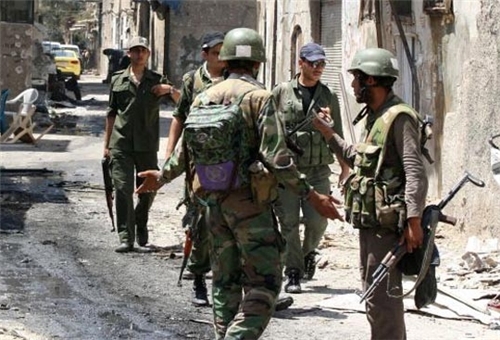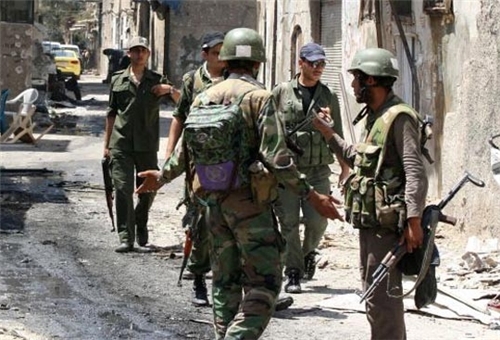 The Syrian army killed scores of armed rebels in Lattakia countryside in Northeastern Syria and destroyed the militants' large missiles cache in the area.
The army units killed more than 37 terrorists in Al-Saraf and Beit Ablaq villages in the Northern parts of Lattakia province and destroyed 36 missiles and several trucks and vehicles packed with ammunition, FNA dispatches said.
Dispatches also said that notorious terrorists such as Abdelrahman, Al-Sheikh Abdel Razzaq Omar Al-Nasouh and Ahmed Soufteh were killed in the clashes in Lattakia countryside.
Meantime, the Syrian army killed 41 terrorists in Al-Najieh village and destroyed their DshK-equipped vehicles.
Notorious terrorists such as Abdelrahman Al-Shamir, Khalid Al-Ameh, Abdel Razzaq Al-Hayati, Omar Ahmed Qarre Damour and Osman Al-Tavil were identified among the dead.
Syria has been experiencing unrest since March 2011 with organized attacks by well-armed gangs and terrorists against both the army and civilians.
Tens of thousands of people have been killed since terrorist and armed groups turned protest rallies into armed clashes.
The government blames outlaws, saboteurs, and armed terrorist groups for the deaths, stressing that the unrest is being orchestrated from abroad.