Syria
Syrian Army knocks out 6 tanks, 30 technicals amid northern Hama battle – full report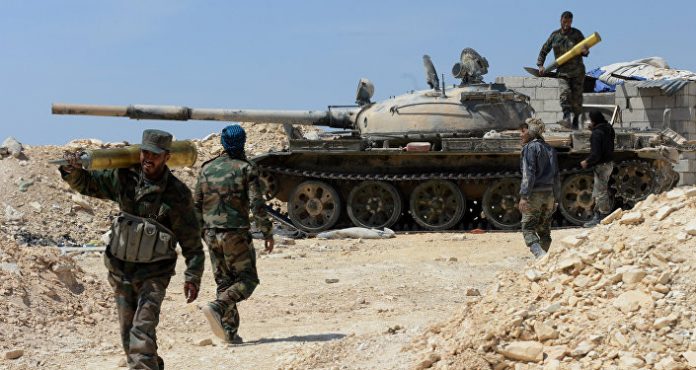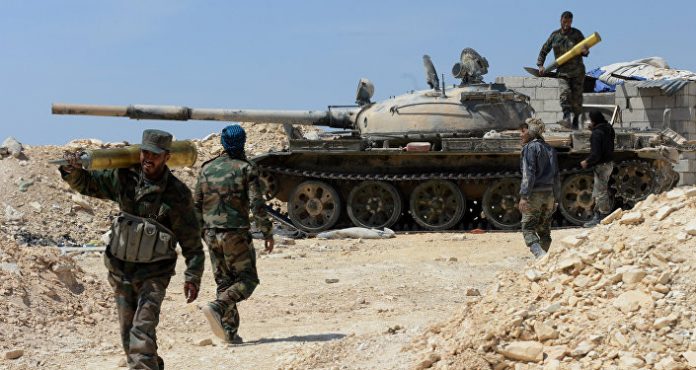 The Syrian Arab Army (SAA) seized loads of war booty in northern Hama yesterday as the battle for Taibat Al-Imam saw truckloads of jihadist militants killed and many armored vehicles immobilized.
In the aftermath of the SAA's offensive, a source embedded with the Tiger Forces told Al-Masdar News that 6 tanks, over 30 technicals fitted with 23mm machineguns, one BMP-1 and two ammunition storages were destroyed after 72 hours of clashes in Taibat Al-Imam.
Participating in the Taibat Al-Imam battle were Hay'at Tahrir Al-Sham (HTS), Jaish Al-Izza (FSA), Ahrar Al-Sham and Jabhat Al-Shamiyah. HTS commanders led the jihadist fighting force while other rebel factions reinforced the front ahead of the looming SAA assault.
In addition, Syrian government forces captured a handful of prisoners of war, 11 Howitzer artillery guns, 4 anti-tank missile launchers, 3 hell cannons, 4 mortar cannons along with tons of armaments and ammunition.
The source added that many foreign fighters were discovered dead across the town; ID papers showed HTS militants originating from Saudi Arabia, Turkey, Tunisia and Indonesia.