Syria
Syrian Army launches heavy attack in southern Aleppo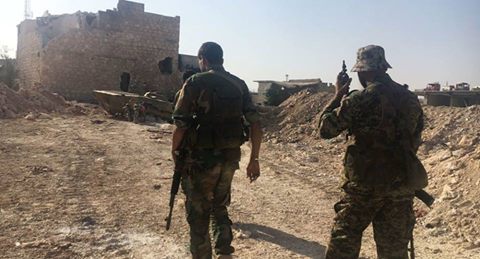 The Syrian Arab Army (SAA) began a heavy attack across southern Aleppo on Friday, targeting a number of sites belonging to Hay'at Tahrir Al-Sham and their allies.
According to a military report from nearby Aleppo city, the Syrian Arab Army's artillery and rocket teams unleashed a heavy barrage on the terrorist positions in Tal Al-'Eis, ICARDA Farms, Tal Bajer, and Jazraya.
This powerful attack by the Syrian Arab Army was conducted in response to the repeated jihadist strikes on Aleppo city.
The jihadist attacks on Aleppo city resulted in the death of a number of civilians, including two young children.
With the jihadist rebels and their Turkish-backed allies still on the outskirts of Aleppo city, the situation in the governorate remains incredibly unstable and dangerous.