Syria
Syrian Army Launches Massive Attack on ISIL in Sensitive Homs Region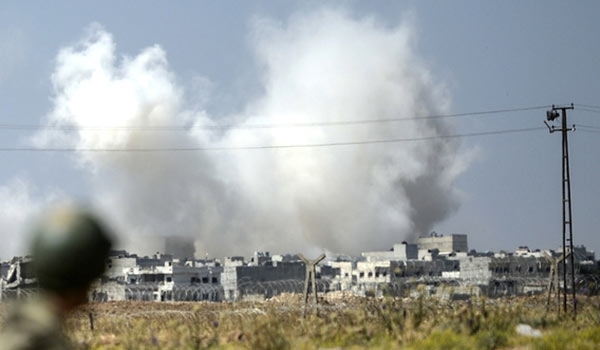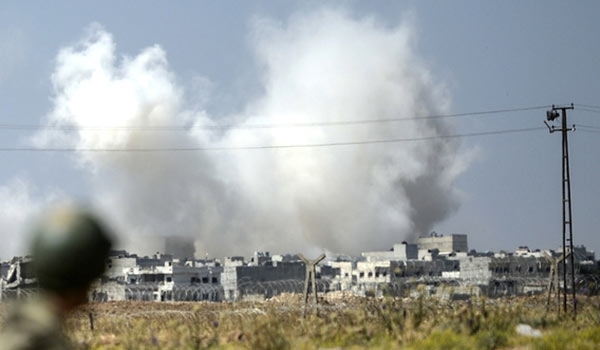 The Syrian army announced minutes ago that its soldiers and popular forces, backed up by the country's' Air Force, have launched heavy attacks against the ISIL concentration centers near the strategic towns of Maheen and Quaryatayn.
"The Syrian army troops, National Defense Forces (NDF) and Hezbollah fighters are now engaged in very heavy battles with the ISIL terrorists in the battlefields near Maheen," the army said.
"The government forces have thus far inflicted a heavy death toll on the militants and have destroyed many of their military equipment," the army added.
"The Syrian fighter jets have carried out many combat sorties over the battlefields near Maheen and Quaryatayn and have targeted most of the ISIL fortified positions," the army went on to say.
Reports said earlier today that Syrian fighter jets destroyed ISIL command posts in several regions in the Central Province of Homs as airstrikes have intensified.
The Syrian warplanes targeted ISIL command posts in the town of Maheen and the villages of Salam Gharbi and Salam Sharqi in Homs.
Several ISIL concentration centers and positions were destroyed in the air raids along with weapons and munitions inside them.
Field sources said, "Senior commanders were killed in the air raids."
"Syrian army destroyed ISIL positions and concentration centers near Maheen, killing and wounding at least 17 Takfiri terrorists and destroying their vehicles and weapons," field sources said.