Syria
Syrian Army Makes Fresh Advances in War on Terrorists in Southeastern Deir Ezzur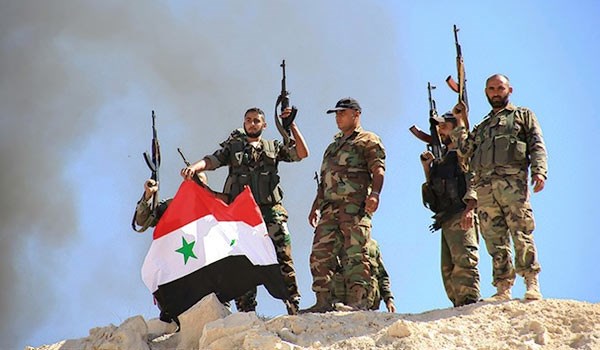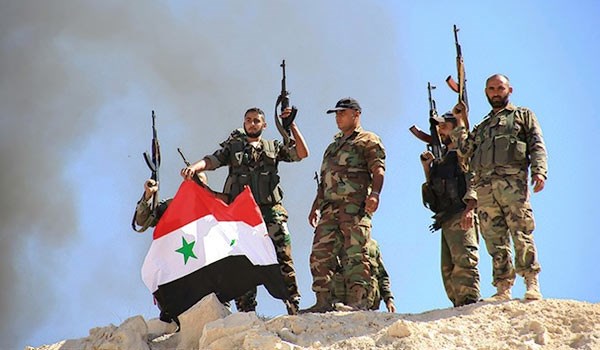 The Syrian Army troops hit hard ISIL's positons and captured another small but strategic town along the road to the town of Albu Kamal, military sources confirmed on Sunday.
The army men clashed fiercely with ISIL along the road connecting the town of al-Mayadeen to Albu Kamal, imposing control over the town of al-Salehiyeh.
Also, the army's artillery units pounded ISIL's positons in Albu Kamal.
The army men are in control of over 80 percent of Albu Kamal, leaving a narrow strip for ISIL in the town.
Relevant reports said on Saturday that the army, backed by the artillery units, took full control of Huweija Kate Island North of Deir Ezzur city.
The source noted that the region was the ISIL's last bastion in the Western bank of Euphrates River North of Deir Ezzur city, and said the Syrian army's engineering units have started clearing the region.
The government troops managed to take back the villages of al-Savih and al-Hori while making their way towards the village of al-Saviayeh in Eastern Deir Ezzur.
The Syrian troops also took control of Hamdan military region West of the town of Albu Kamal.
A battlefield source in Albu Kamal confirmed that the Syrian army shoed away the ISIL from the border region, and said that the government troops also cut the road linking al-Mayadeen to Albu Kamal.