Syria
Syrian Army Makes Fresh Gains in Battle against Terrorists in Idlib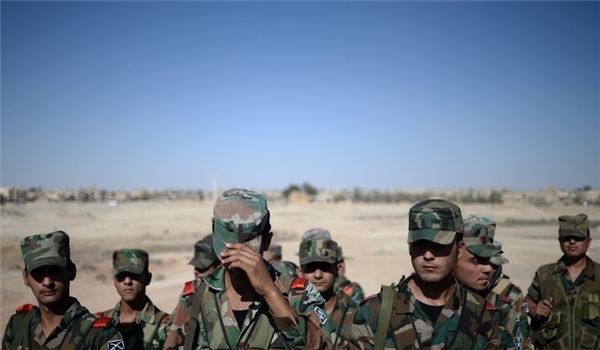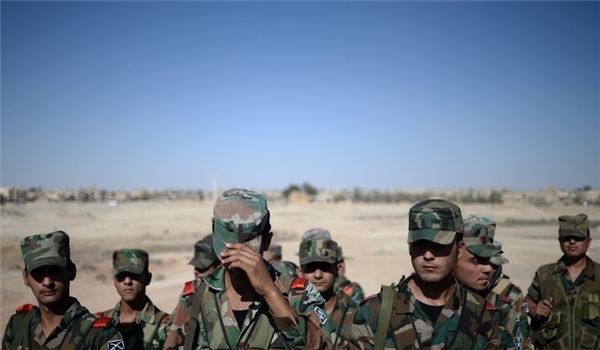 The Syrian Army troops launched a fresh round of attacks on the strongholds of the al-Nusra Front (Tahrir al-Sham Hay'at or the Levant Liberation Board) in the town of Abu al-Dhohour in Southeastern Idlib on Monday and captured another strategic zone.
The army men stormed the Al-Nusra's positions and drove the terrorists out of al-Azu heights that overlooks a number of towns and villages near Abu al-Dhohour, including the al-Khafiyeh and supply road to Abu al-Dhohour from the North.
Also, the Syrian Air Force pounded terrorists' positions and movements in the region.
A field source reported that tens of Al-Nusra militants were killed or wounded and their equipment was destroyed in large scale.
Relevant report said on Sunday that several high-ranking commanders of the al-Nusra Front were killed in the Russian airstrikes in Eastern Idlib.
News websites affiliated to the terrorists reported that a Russian warplane targeted the al-Nusra militants in the village of Tawil al-Sheikh in the West of the town of Abu al-Dohour in Eastern Idlib on Saturday afternoon.
According to the sources, the deputy military commander of the al-Nusra Abu Mos'ab Souri, who commanded the terrorists in Abu al-Dohour, was killed in the attacks.
Also, the al-Nusra military commander, Abu Abideh Aqsa, and the commander of central base, Abu Abdollah Tarmanin as well as Abu Odai Askari and Abu Hessan al-Da'awi, two other senior commanders of al-Nusra were killed.