Syria
Syrian Army Makes Fresh Gains towards ISIL's Main Base at Border with Iraq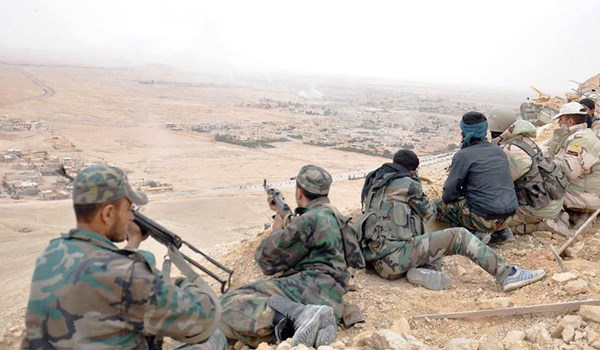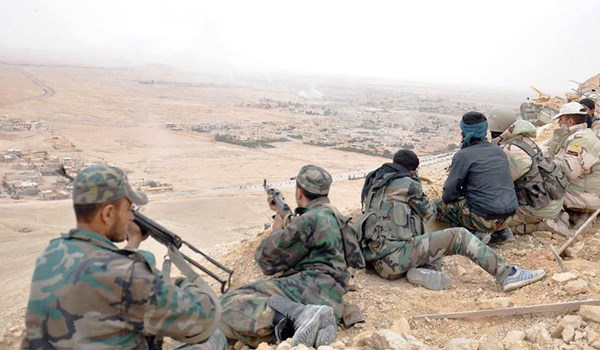 The Syrian Army troops continued Valfajr 3 operation in Southwestern Deir Ezzur and advanced several kilometers towards the ISIL-held town of Albu Kamal at the border with Iraq on Tuesday.
The army men engaged in clashes with ISIL within the framework of Valfajr 3 operation and advanced almost seven kilometers East of the newly-captured T2 oil pumping station towards Albu Kamal in Southeastern Deir Ezzur near the border with Iraq.
A military source confirmed that the army has dispatched a large number of forces and a large volume of military equipment to Deir Ezzur to be used in the Albu Kamal operation.
A military source confirmed on Monday that the army men kicked off a fresh operation to capture al-Thawra military airport Southwest of the town of Albu Kamal after the government forces drove ISIL out of T2 oil pumping station.
The source added that the army's next military objective after liberation of the airbase would be liberation of Albu Kamal at border with Iraq.