Syria
Syrian Army Makes Fresh Strategic Gains in War on Terrorism in Deir Ezzur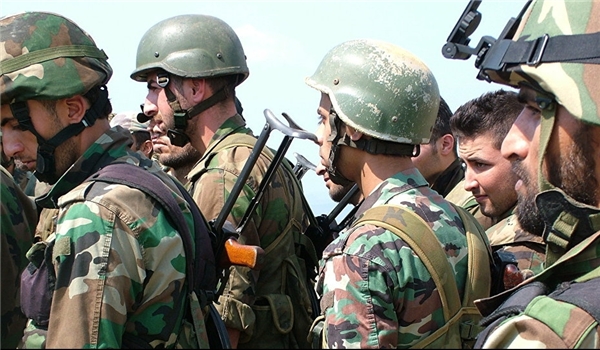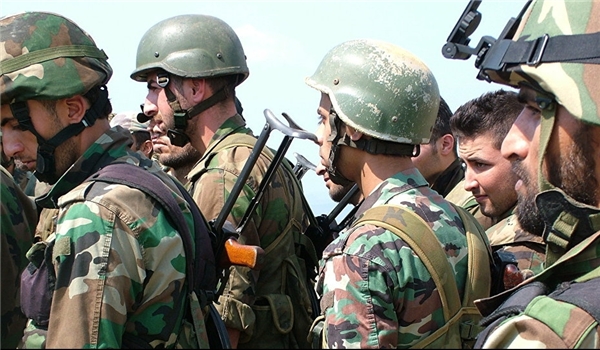 The Syrian Army men captured more lands in the Eastern province of Deir Ezzur on Friday after removing ISIL's siege on the city a couple of days ago.
The army soldiers deployed in Tal al-Sonouf neighborhoods North of 137th Artillery Brigade base managed to advance towards Ayyash region and drove ISIL out of Raqqa bridge and a gas station in the Northwestern outskirts of Deir Ezzur city.
A military source, meantime, said that the army men seized control over an area as large as 15sq/km in the operation.
Relevant reports said on Thursday that the Syrian troops extended the range of their advances in Southwestern Deir Ezzur to protect security of the reinforcements' convoys after breaking the terrorists' siege on the city.
The Syrian army units continued military operations in the Southwestern parts of Deir Ezzur on Thursday, advancing more in regions near 137th Artillery Brigade base and establishing security for the arrival of fresh forces' convoys.
Meantime, the Syrian fighter jets launched heavy airstrikes on ISIL positions and points in al-Malehah and Thardah regions, areas near al-Tayyem oilfield and the villages of Shoula, Ayyash and al-Baqaliyeh, killing a large number of terrorists.