Syria
Syrian Army on Verge of Capturing Al-Nusra's Key Bastion in Eastern Damascus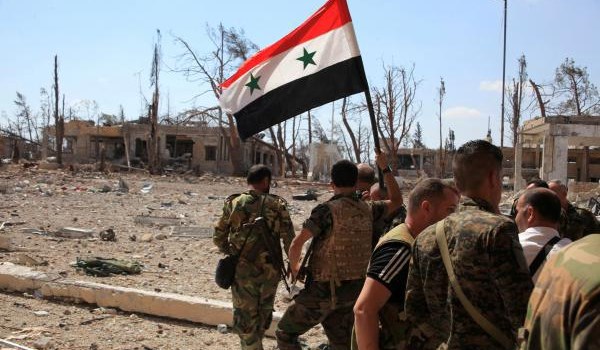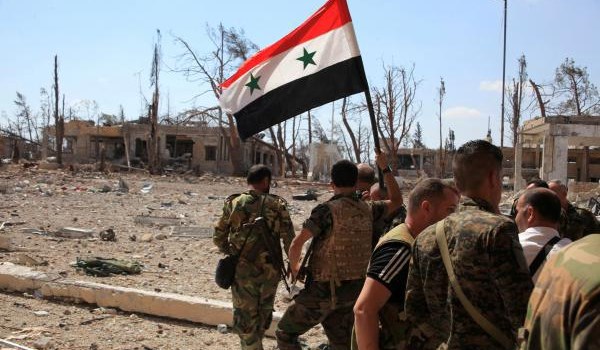 The Syrian army troops continued military operations against the terrorists in Eastern Damascus, and deployed around the most important stronghold of the al-Nusra Front (also known as Fatah al-Sham Front or the Levant Liberation Board) in al-Qaboun district.
The army forces advanced in the Southern parts of al-Qaboun district after heavy clashes with al-Nusra terrorists in Eastern Damascus and stationed the Southern parts of Abdul Qani Bajeqni school as one of the biggest and most important al-Nusra bases in the district.
In the meantime, the army's artillery, missile and air force units targeted the al-Nusra's positions in al-Qaboun.
A military source underlined the army's fierce attacks against the terrorists in the district, and said the al-Nusra militants' lines have shattered "and the clashes in this front which is considered as the gate of Eastern Ghouta will end soon".
Military sources confirmed on Sunday that the Syrian army troops are only a kilometer away before they can shake hands in regions just to the West of al-Qaboun district and lay siege on two main terrorist bastions.
The sources said that recent advances of the government forces in the Eastern part of al-Qaboun district have enabled the army men to almost encircle the militants in the Western direction of al-Qaboun, and complete the siege on terrorist-held region in al-Qaboun district from the North and Tishrin district from the South.
The sources pointed out that the siege of the terrorists in al-Qaboun and Tishrin means that militants' continued battle would amount to mass suicide as all their routes to the outside world have now been cut off.
They underlined that withdrawal of forces from al-Qaboun and Tishrin whose tunnels have been mostly destroyed in the army attack will also be very dangerous for the militants.
Base on field reports, the army units plan to continue their advances from South to the South-East towards Abdul Qani Bajeqni school which is the largest and the most important base of al-Nusra in the Eastern countryside of Damascus.