Syria
Syrian Army on Verge of Full Cleansing of Deir Ezzur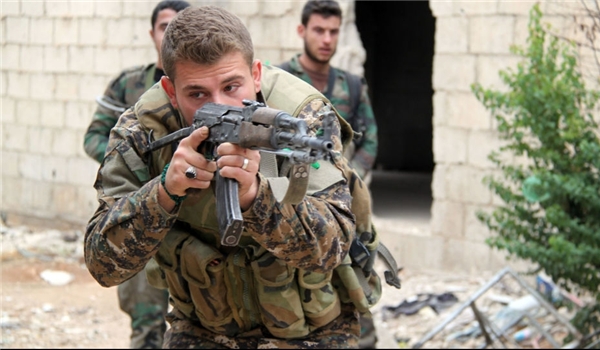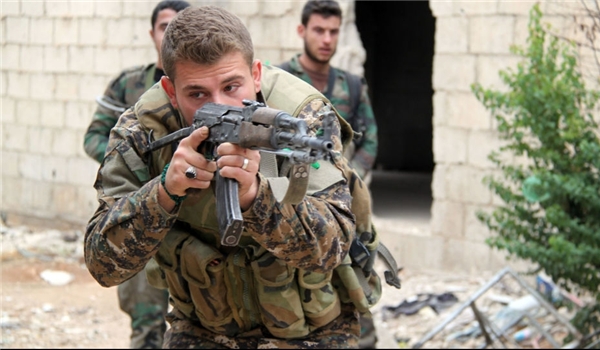 The Syrian army soldiers extended the range of their advance in Deir Ezzur city, regaining control over new regions.
The army forces continued purging operations in the remaining districts of Deir Ezzur city on Thursday, winning back control of al-Badr farms in the city and advancing towards al-Takaya street in Sheikh Yasin district after clashes with the terrorists.
Meantime, heavy clashes are underway in al-Hamidiyeh district between the Syrian army troops and the ISIL terrorists.
A military source said only the two districts of Sheikh Yasin and al-Arazi and certain parts of al-Hamidiyeh, al-Roshdiyeh and al-Huwaiqiyeh have remained under the occupation of ISIL militants after the Syrian army's recent advances in Deir Ezzur city.
In a relevant development on Wednesday, the Syrian army troops struck ISIL's positions in Deir Ezzur city again, imposing control over two more neighborhoods in a part of city that is still in terrorists' hands.
The army men drove ISIL out of the old airport and al-Rasafeh neighborhoods in Deir Ezzur city.
The army's operation inflicted major losses on the ISIL.
The army's engineering units started defusing bombs and landmines in the newly-liberated neighborhoods as soon as their liberation.