Syria
Syrian Army One Step Closer to Key Terrorist-Held Region in Southern Idlib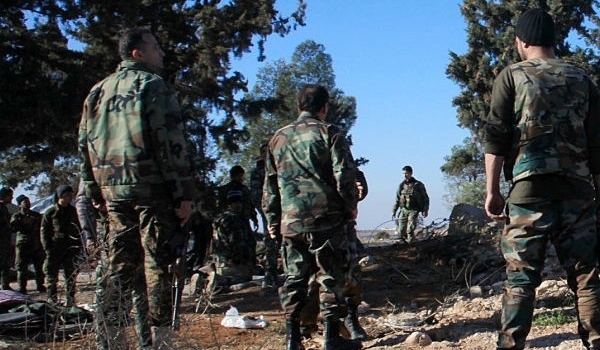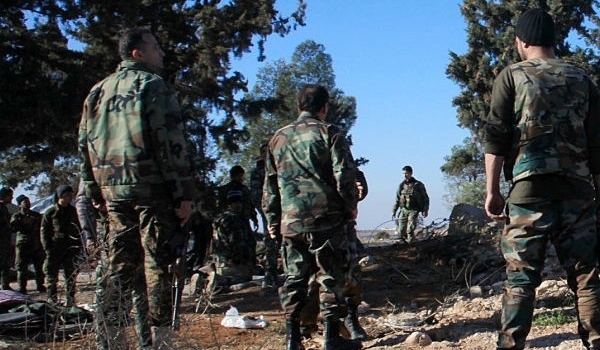 The Syrian Army troops managed to drive the terrorists back from several key regions in their push towards the Abu al-Dhohour airbase in Southeastern Idlib on Saturday, deploying at the gates of a key militant-held region.
The army men advanced against terrorists in Sinjar region in Southeastern Idlib and captured the villages of Hawa, Tal Amarah, Um Moweilat Janoubiyeh, Sheikh Baraka and Rasm Saeed Region.
A field source said that the army soldiers are now only 3.5 km away from the town of Sinjar, deploying 16 km away from Abu al-Dhohour airbase.
Field sources reported earlier today that Jamil Saleh has been selected as the Chief Commander of the terrorist groups' Joint Operation Room in Idlib to lead the militants to slow down the Syrian Army rapid advances in the region.
The sources reported that the terrorists, operating in Northern Hama and Sothern Idlib, have selected Jamil Saleh as the chief commander of their Joint Operation Room.
The sources said that Jamil Saleh, who is the commander of Jeish al-Izzah, will lead the Joint Operation Room of the groups of the Al-Nusra Front, Ahrar al-Sham, al-Turkistani party, Jund al-Malaham, Jeish al-Ahrar, Jeish al-Izzah, Jeish al-Nasr, Jeish Idlib al-Hor and Nouralddeen al-Zinki, Faylaq al-Sham, Jeish al-Thani, Jeish al-Nukhbah and Ajnad al-Qoqaz.
Saleh was the commander who ordered missile attacks on the town of Mahrada and the man who prevented implementation of reconciliation plan in Mahrada and Qala al-Maziq.