Syria
Syrian Army One Step Closer to Lay Siege on Terrorists in Almost 80 Regions in Aleppo, Hama, Idlib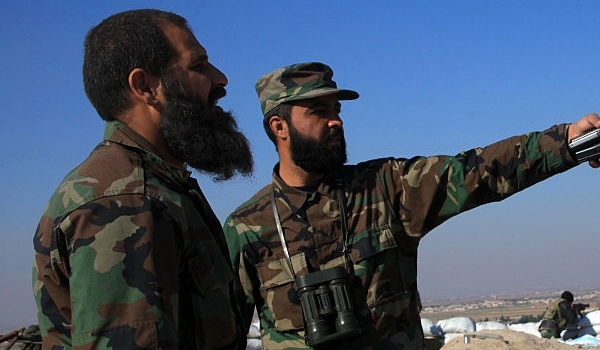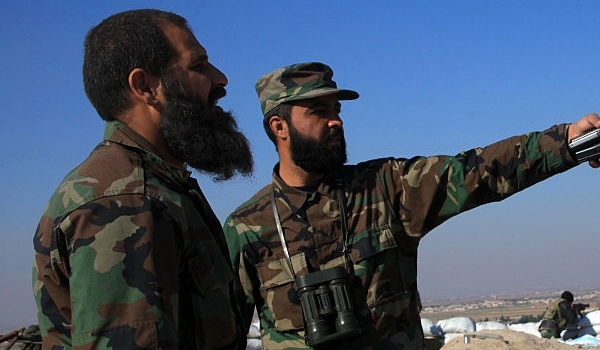 The Syrian Army troops continued advancing against terrorists in Southern Aleppo and Southeastern Idlib, inching closer to laying siege on the ISIL and the Al-Nusra Front (Tahrir al-Sham Hay'at or the Levant Liberation Board) trapped in a large region covering almost 80 villages and small towns in Aleppo, Hama and Idlib province, field sources said on Wednesday.
The sources said that the army men are advancing towards Eastern Idlib from Southern Aleppo, adding that the army men will lay siege on terrorists in a large region in Hama, Idlib and Aleppo province after capturing a village that is still under militants' control.
The sources further said that the army will be capable of laying siege on Al-Nusra in 35 villages in Southern Aleppo, parts of Northeastern Hama and Eastern Idlib after the army soldiers, deployed in Southern Aleppo, manage to reach their comrades in Eastern Idlib.
In the meantime, ISIL will be trapped in 43 villages in Northeastern Hama and Idlib province after the army advances in the region.
Dissident-affiliated websites reported on Tuesday that five notorious field commanders of especial forces of the Al-Nusra Front were killed in clashes with the Syrian Army troops in Southeastern Idlib.
The news websites reported that Commander of Jund al-Haramein of Jeish al-Nuskhba (special forces) Ali Mamdouh Khalil, Commander of Al-Nusra's Jund al-Nukhba Ayad Abu Hamza and Field Commander of Jund al-Nukhba Adbul Karim Abu Ahmad together with a large number of their forces were killed in clashes with the army.
Also, Al-Nusra Commander in Badiyeh (desert) Abu Mohammad Sha'aban and Commander of Idlib Free Army Mohammad al-Dani nom de guerre Abu Mohammad were also killed in the army attacks in Southeastern Idlib.