Syria
Syrian Army One Step Closer to Liberating Key Region in Idlib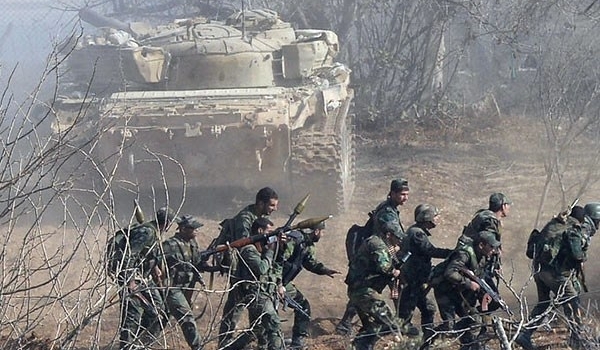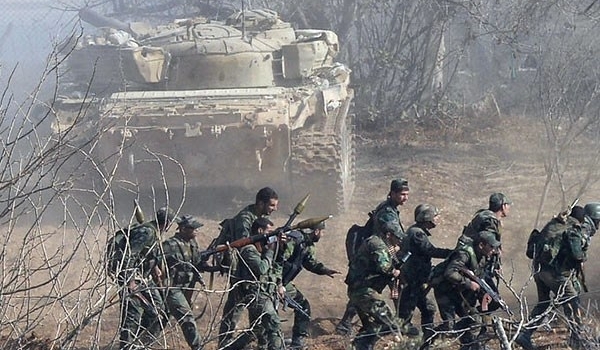 The Syrian Army troops are preparing for kicking off a large-scale operation to push the terrorists back from a key town in Southeastern Idlib as a large number of fresh government forces have arrived in the region, local sources reported on Saturday.
The sources said that the army has dispatched a large number of fresh soldiers and a large volume of military hardware to Idlib.
They went on to say that the newly arrived soldiers will participate in an imminent operation to free the strategic town of Saraqib in Southeastern Idlib.
In the meantime, the army men deployed in regions near Abu al-Dhohour airbase are preparing for another large-scale operation.
The Syrian and Russian warplanes launched several airstrikes over Southern Idlib on Friday, targeting terrorists' hideouts and trenches near the Idlib-Hama Highway.
Led by the Russian air force, the fighter jets repeatedly hammered out the positions of Al-Nusra Front (Tahrir al-Sham Hay'at or the Levant Liberation Board) near the strategic town of Ma'arat Al-Nu'aman, destroying several terrorists' positions.
In the meantime, the Syrian and Russian jets carried out many strikes above the towns of al-Latamina and Kafr Zita in Northern Hama.
The warplanes are still conducting airstrikes over Southern Idlib and Northern Hama, as the Syrian Army attempts to advance their positions against the terrorists, local sources said in a report.