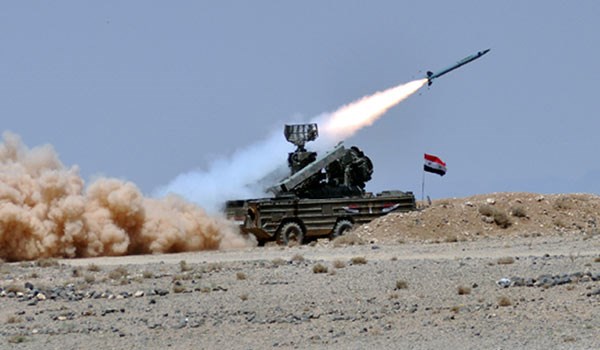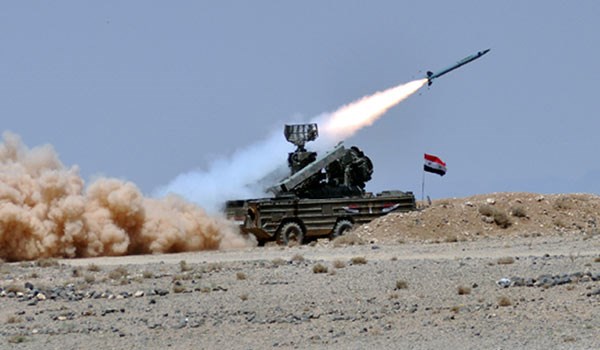 The Syrian Army's air-defense units opened fire at a US Air Force reconnaissance drone over the al-Thardah mountain in the Southern countryside of Deir Ezzur.
"The Syrian army troops fired several times at the US drone in al-Thardah mountains, forcing it to leave the region immediately," AMN reported.
On Saturday, the General Command of the Syrian army said the US-led coalition bombed the Syrian army positions in Deir Ezzur, killing some 80 soldiers and injuring dozens more.
According to Syria's official SANA news agency, the bombing took place on al-Thardah Mountain in the region of Deir ez-Zor and caused casualties and destruction on the ground.
Eighty Syrian soldiers were killed and over 100 injured in the airstrike by the US-led coalition, Russia's Defense Ministry spokesman, Major-General Igor Konashenkov, said, citing information received from the Syrian General Command. But several media activists later reported that the casualties rose to 90.
The Russian Defense Ministry said on Saturday that the aircraft which carried out the bombings had entered Syrian airspace from the territory of Iraq. Four strikes against Syrian positions were performed by two F-16 jet fighters and two A-10 support aircraft, it added.
Even if the bombardment of the Syrian government troops was a mistake, it's still a consequence of Washington's unwillingness to coordinate its anti-terror efforts with Moscow, the ministry said.
The Defense Ministry also confirmed a report by SANA that an ISIL offensive began right after Syrian Army positions were hit from the air.
The actions of the coalition "clearly paved the way for ISIL terrorists to attack the position and take control of it," the agency said citing the General Command of the Army and Armed Forces.
The General Command called the bombing a "serious and blatant aggression" against Syrian forces, and said it was "conclusive evidence" that the US and its allies support ISIL terrorist group.