Syria
Syrian Army Plows Vast Areas in Aleppo in Search of Terrorists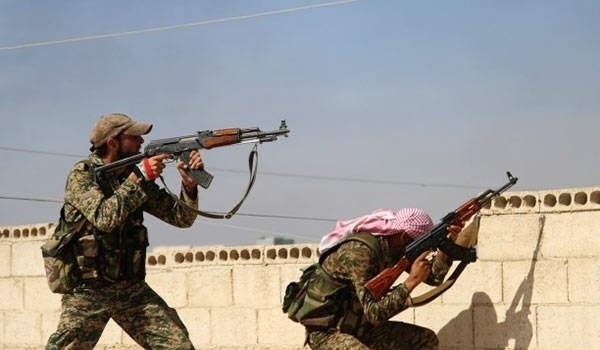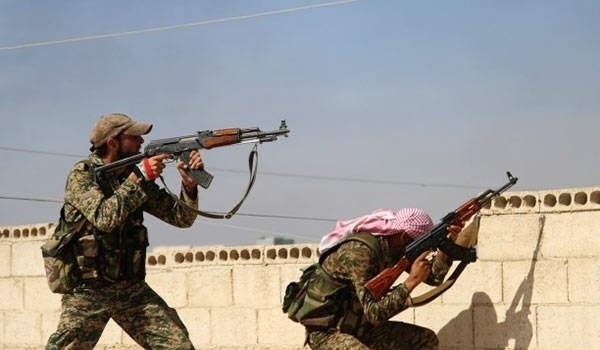 The Syrian army forces have started massive operations to find terrorists in the Northern and Northwestern countryside of Aleppo, killing a large number of militants already.
The Syrian army carried out operations against the ISIL terrorists and al-Jabha al-Shamiyeh in Haiyan, Anadan, al-Mansourah and Dahret Abd Rabou villages in the Northern and Northwestern countryside of Aleppo on Sunday, inflicting heavy losses on Takfiri terrorists.
The Syrian Army and the country's National Defense Forces (NDF), in a fresh round of joint operations today, stormed ISIL's concentration centers across the Eastern and Southeastern parts of Aleppo province too.
Gathering centers of the ISIL Takfiri terrorists in the surroundings of al-Nairab Camp, Rasm al-Abd, Tal Establ, Tal Ahmar, Jub al-Safa, Aran, al-Sbeihiyeh, Maskaneh, Um Argheleh, al-Rudwaniyeh and Deir Hafer came under large-scale operations of the pro-government forces, who not only killed scores of the terrorists but also destroyed their military hardware.
On Saturday, the Russian Air Force targeted the ISIL-held Jirah Airbase in the Eastern part of Aleppo province for the first time, a move that has reinvigorated speculations that the military base could be the next target of pro-government troops in the province.
The sources said that it was the first time since September 30 (the start of Russian air force's aerial operation against terrorist positions in Syria) that the ISIL positions inside and outside of the Jirah airbase came under the heavy bombardments by the Russian fighter jets, which of course inflicted heavy losses on the terrorist group.
It seems that the Russian airstrikes on Jirah airbase will pave the ground for the pro-government forces to launch another massive ground operation to liberate the third key airbase in the country after Kuweires and Marj al-Sultan airbases in Aleppo and Damascus provinces respectively.
On November 15, the Syrian Army and popular forces completely pushed back the militant groups from Marj al-Sultan Airbase and its surroundings in the Eastern countryside of Damascus, scoring their second groundbreaking victory after lifting the ISIL siege of Kuweires airbase near Aleppo city in the same month.