Syria
Syrian Army, Popular Forces Capture More Territories Near Border with Turkey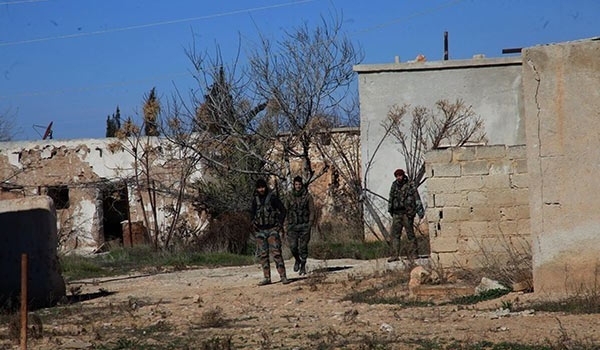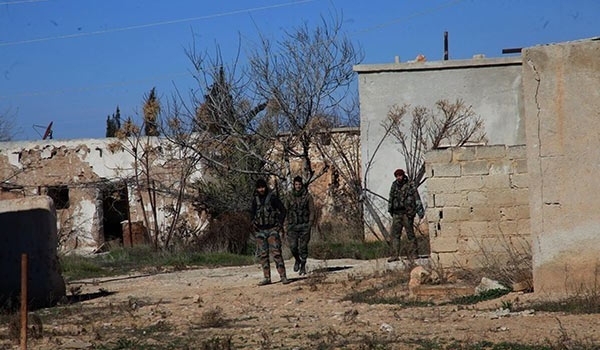 The militant groups on Saturday withdrew forces from more villages and heights in the Northern parts of Lattakia province under the heavy offensives of the Syrian Army and the National Defense Forces (NDF) near the border with Turkey.
The Syrian army soldiers and the NDF pushed the militant groups back from the villages of Mezein, Ruweisat Karam al-Borj and al-Rous mountains in the mountainous regions of Lattakia following hours of tough battles.
In the meantime, the Syrian government forces regain control over the villages of al-Qalai'e, Karoura, al-Qastal, Bashoura and Beit Dedo and al-Khedr in the Northern part of the province near border with Turkey.
Scores of the militants were killed or wounded and their military equipment and vehicles were also destroyed in the pro-government forces' attacks.
The engineering units of the army have launched to defuse bombs and other types of explosive devices planted by the militant groups across the battlefields.
The recent victories of the Syrian arm and its allies in the costal province of Lattakia have significantly shrunken the militant-held regions near border with Turkey.
Also on Friday, the Syrian Army and the NDF continued to advance against the militant groups in the Northern part of Lattakia province and seized back four villages and two heights.
The militant groups withdrew from the villages of al-Mzira'a, al-Awinat, Ruweisat al-Malaka, Jabal al-Malaka and the Height 361 in the Northwest of Salam town under the heavy attacks of the Syrian army and the NDF.
The militant groups left behind large number of the dead and wounded members and fled the battlefield to evade more casualties.