Syria
Syrian Army Pounds Terrorists' Positions, Moves in Hama, Idlib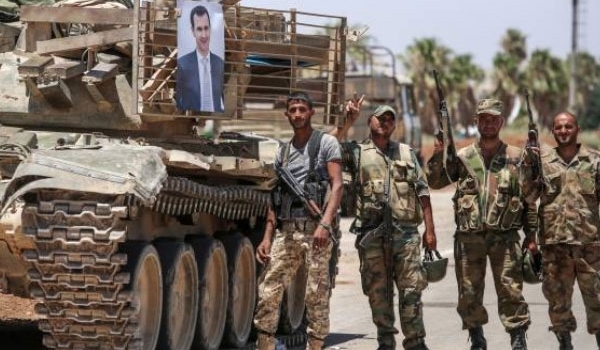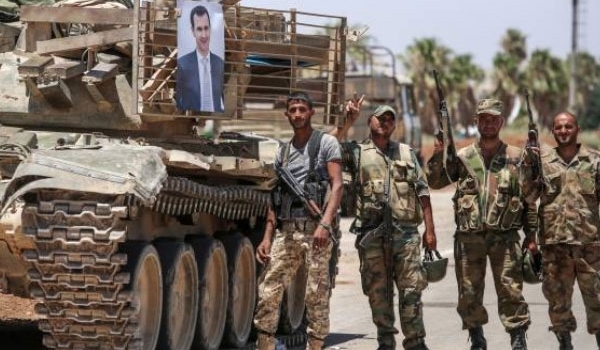 The Syrian army attacked the positions of Tahrir al-Sham Hay'at (the Levant Liberation Board or the Al-Nusra Front) in Western Idlib as other units of the army repelled militants' offensive in Northwestern Hama.
The Syrian army troops launched heavy artillery and missile attacks against the positions and moves of the terrorist groups in the towns of al-Latamineh and Kafr Zita and the adjacent areas as well as the villages of Hasraya, al-Zakat, Ma'arkabeh, al-Sayad, Tal al-Sakhar and al-Janaberah in Northern and Northwestern Hama in response to Jeish al-Izzah terrorists' missile strikes against Zalin military base in Northwestern Hama.
During the operations, several positions of the terrorists were destroyed and a large number of militants were killed and wounded.
Meantime, the Syrian army forces intensified missile and artillery attacks against Tahrir al-Sham and other terrorist groups' positions in Tal Wasit, al-Qarqour, al-Zayareh, al-Mashik and al-Sarmaniyeh in Western Idlib as well as the triangle of Western Jisr al-Shaqour-Northeastern Lattakia-Sahl al-Iqab.
Field sources said that the terrorists have sustained heavy casualties, adding that the Syrian army attacks came in prepration for their massive military operations in Idlib province.
In a relevant development on Tuesday, three more senior commanders of Tahrir al-Sham Hay'at were killed in attacks by unknown raiders in Idlib and Lattakia provinces.
Abu Homam al-Lazeqani, one of the commanders of Tahrir al-Sham, was gunned down by unidentified assailants in the village of Balyoun in Northern Lattakia.
In the meantime, Abu Bakr al-Mesri, another commander of Tahrir al-Sham, was killed along a road connecting Idlib to Saraqib.
Also, Abu Islam Uzbeki, a commander of military training in Tahrir al-Sham, was killed after unknown attackers opened fire at him along a road that connects Darkoush to al-Yaqoubiyeh in Western Idlib.