Syria
Syrian Army Preempts Terrorist Groups' Offensives in Northern Hama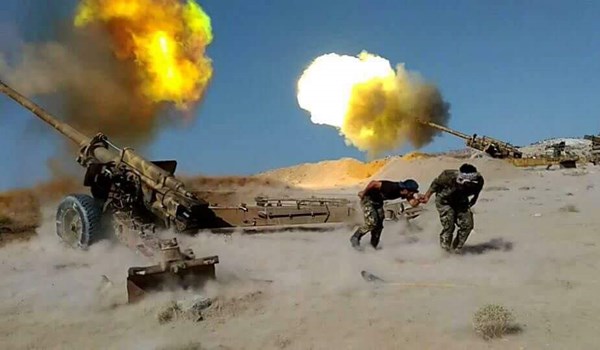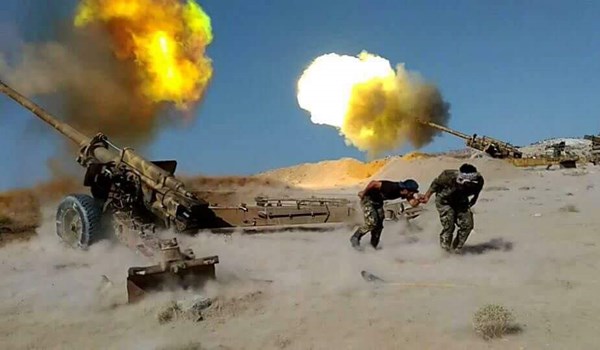 The Syrian Army opened heavy fire at movements of the terrorist groups, deployed in the demilitarized zone, in a preemptive move as militants were preparing to resume fire on government forces in Northern Hama on Tuesday.
The army's artillery units targeted the movements of a terrorist group South of the village of al-Zakat and repelled their attack on the government forces' positions in the village of Shilout in Marhadah region in Northern Hama.
A number of terrorists were killed or wounded in the artillery attack and the remaining pockets of the terrorists retreated from the region.
In the meantime, other units of the army targeted terrorists' movements in the village of Tal al-Sakhar, preventing them from prevailing over government forces' positions in Northern Hama.
Also, other artillery units shelled terrorists' movements in the village of Khirbet al-Naqous in Northwestern Hama, inflicting major losses on the terrorists.
The terrorists have still deployed in demilitarized zone in spite of Turkey's attempts to expel them.
On Saturday, terrorist groups sent more military hardware to Southeastern Idlib in defiance of the terms of the Sochi Agreement that calls for a demilitarized zone.
Terrorist groups dispatched more arms and ammunition to Skeik, al-Taah and Jarjanaz in Southeastern Idlib to boost their defense-combat capabilities.
The terrorists' move came after their attack on the Syrian Army near Abu al-Dhohour that caused the army's artillery units to shell terrorists' positions in the region.
In the meantime, a filed commander said that the terrorists' attacks on the army prove that Turkey has failed to expel terrorists from the demilitarized zone.
The commander warned that the Sochi Agreement will not survive if the terrorists continue such attacks.