Syria
Syrian army prepares major operation in Rif Homs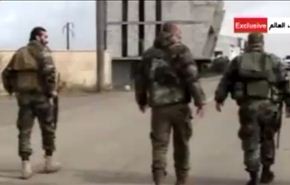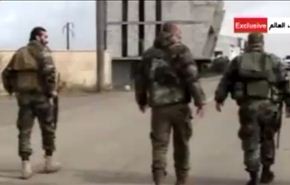 Syrian army is preparing to start a major operation in parts of Rif Homs in western Syria, trying to free several villages occupied by militant forces.
According to Al-Alam reporter in Syria, the situation has been deteriorating in al-Zare village located close to Homs's Talkalakh where militant groups have gained control over parts of the Homs-Tartous international road, locating snipers and targeting civilians.
Militant groups attacked al-Zare a couple of days ago and fired up its thermal power station and all of the fuel storages.
Our reporter said that volunteer fighters have joined the army to help them enter al-Zare which has been suffering from constant fighting in past days.
An army commander told our reporter that the army has been able to clear a way toward village's main entrance after days of fighting which has left several militants killed.
Talkalah was one of the first towns which were occupied by militant forces in 2011, at the start of the deadly insurgency that has been going on in Syria for nearly three years.
Syrian people in the occupied towns have been suffering from numerous terrorist gangs and radical militant groups who have infiltrated their hometowns and imposed their own ruling systems in each town and village.
Anti-government armed groups are feared in many parts of the country as they show no mercy on people, killing young children and torturing anyone who does not cooperate with them.
However after months of bloody conflict, the Syrian army has made considerable advancement in the past months in regaining control over border areas to eliminate smuggling of arms and forces to the country.
As Syrian soldiers, backed by volunteer civilian fighter are struggling with the ongoing extremist-marked war, charged by several outsider powers, peace talks are underway in Switzerland between Syrian government and the foreign-backed opposition.
However the talks have been making slow improvements with the Syrian opposition focusing on the one thing that has strongly been rejected by the government and that is departure of Syrian President Bashar al-Assad.
Syria sank into war in March 2011 when pro-reform protests turned into a massive insurgency following the intervention of Western and regional states.
The unrest, which took in terrorist groups from across Europe, the Middle East and North Africa, has transpired as one of the bloodiest conflicts in recent history.