Syria
Syrian Army Preparing to Capture Last Terrorist Stronghold in Dara'a Province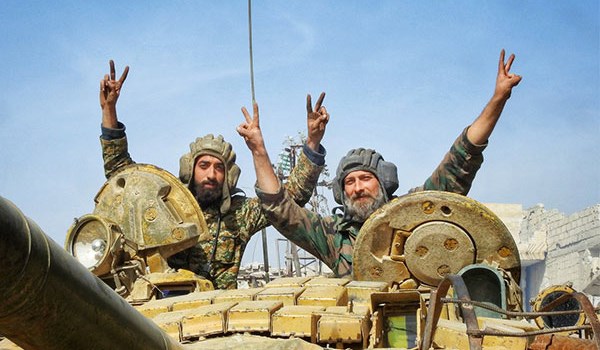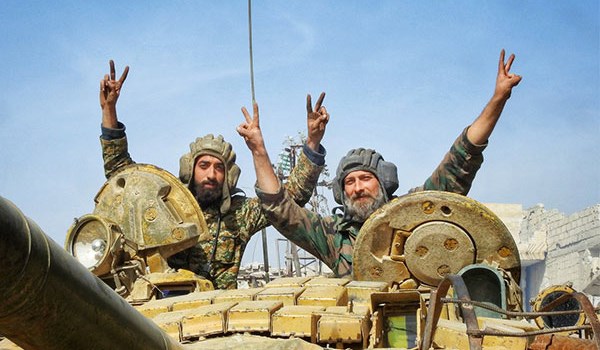 The Syrian Army forces managed to take control of another key region in Northern Dara'a on Wednesday, advancing towards the last and the most important terrorist stronghold in the region.
The army units, covered by artillery and missile fire, engaged in fierce clashes with terrorists in the village of al-Aliyeh West of the town of al-Jasem in Northwestern Dara'a and captured the region.
In the meantime, other missile and artillery units opened heavy fire at terrorists' positions and movements in the town of Nawa and Tal al-Jabiyeh in Western Dara'a, inflicting major losses on the militants.
Meanwhile, other army soldiers stormed terrorists near the town of Nawa and killed a large number of militants.
The army is now preparing to drive terrorists out of their last and most important stronghold, Nawa, after imposing control over a large part of the Death Triangle ( vast region between Southwestern Damascus, Northwestern Dara'a and Northern Quneitra).
Militant affiliated websites reported on Tuesday that a few terrorist groups in Dara'a and Quneitra provinces that did not end battle against the Syrian army joined Jeish al-Jonoub (Army of South) coalition to keep the remaining pockets of lands sill under their control as the government troops were advancing rapidly in Southern Syria.
Militant affiliated websites said that all the terrorist groups in Dara'a and Quneitra that did not end battle against the Syrian army defected from the Southern Front of the Free Syrian Army and joined Jeish al-Jonoub coalition to face the advances of the Damascus troops.
The sources went on to say that dissolution of the terrorist groups and their affiliation to Jeish al-Jonoub came after the army captured the entire Dara'a province except for the town of Nawa, the township of Sheikh Sa'ad and Hawz Yarmouk region that was under ISIL's control.
A sum of eleven terrorist groups had previously formed Jeish al-Jonoub coalition in Western Dara'a and were on alert to confront the army advances.