Syria
Syrian Army Preparing to Purge Terrorists of Last Bases in Western Damascus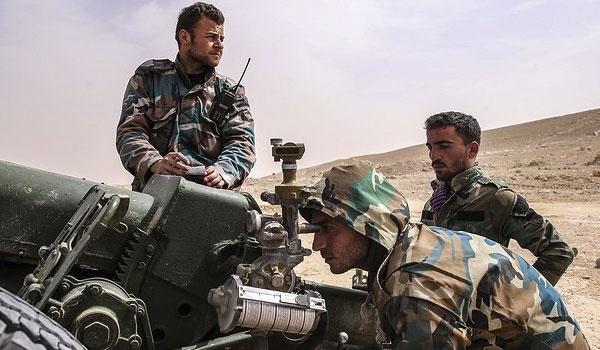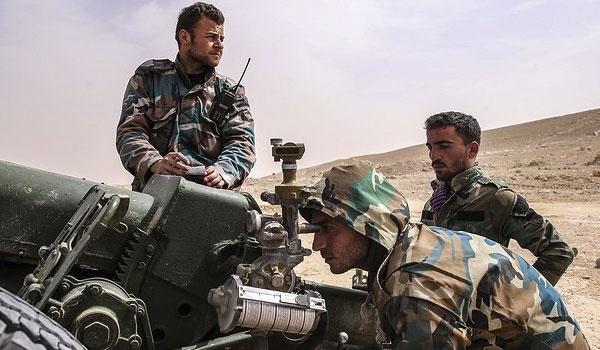 The Syrian army launched an offensive on the al-Nusra Front (Tahrir al-Sham Hayat or the Levant Liberation Board) in the Southwestern parts of Damascus province, advancing towards the terrorists' last bases in the region.
The Syrian soldiers, supported by artillery and missile units, engaged in fierce clashes with the terrorists in Hineh region in the Southeastern parts of Damascus on Thursday, advancing towards Beit Jin farm after regaining control over a hill.
A field source referred to the army's advances towards the two strategic hills of al-Zaba'a and al-Maqtoul, and said that al-Nusra terrorists in Beit Jin are using all their power to keep the two hills which overlook Beij Jin farm.
He added that the Syrian army troops have killed over 10 terrorists during the clashes.
In a relevant development on Wednesday, the Syrian Army troops continued their large-scale operation in Eastern Ghouta and captured a large key building block that was used by the terrorists as a regional command center.
The army men engaged in fierce clashes with terrorists in Ein Terma and Jobar regions.
Also, the army's artillery and missile units opened heavy fire at terrorists' positions in the same regions.
A number of terrorist were killed or wounded and their military equipment were damaged in the clashes and under the heavy fire.
The army men ultimately managed to capture the largest building block in Ein Terma that was one of most important positions of the terrorists and used by them as a regional command center.