Syria
Syrian Army Pushes Al-Nusra Back in Strategic Region in Eastern Damascus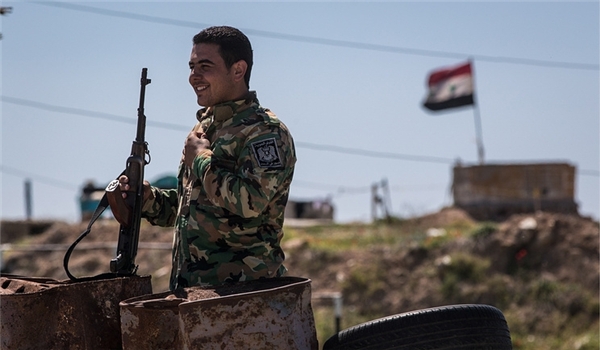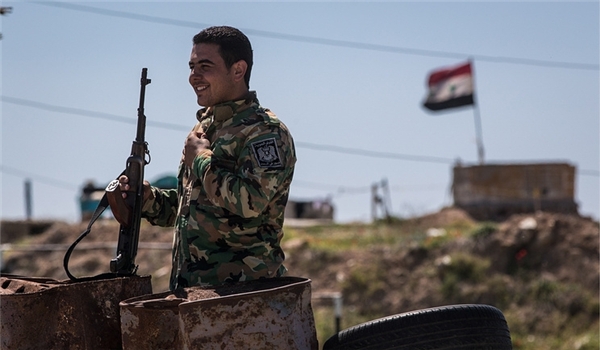 The Syrian army troops stormed the positions of Al-Nusra Front (Tahrir al-Sham Hay'at or the Levant Liberation Board) in Eastern Ghouta of Damascus and captured a strategic region after the end of the daily ceasefire.
The army forces, supported by the artillery and missile fire, engaged in clashes with al-Nusra terrorists South of Hawsh al-Zawaherah in Eastern Gouta during the Wednesday night operations after the daily ceasefire ended, regaining control of the air defense battalion region.
Meantime, field sources said that the Syrian army soldiers advanced towards the town of Otaya South of the air defense battalion after retaking control of the region.
They said that Hawsh al-Zawaherah is one of the most important defense lines of al-Nusra Front in Eastern Ghouta, adding that the region will be the start point for the army operations towards the depth of Ghouta, including Shifouniyeh and Regiment 274 regions.
In a relevant development, the Arabic-language Moraseloun news website had also reported on Wednesday that the army men deployed South of al-Eshara Battalion Base, backed up by the artillery and missile units, stormed the Al-Nusra strongholds and their allied terrorist groups in Eastern Ghouta on Tuesday night and captured Hawsh al-Zawaherah Farms after the daily ceasefire ended.
Also, the Arabic-language Al-Mayadeen TV reported that the army units managed to take control over a key region between Hawsh al-Zawahereh and al-Shifouniyeh square.
In the meantime, field sources reported that terrorists' defense lines in Eastern Ghouta are on the verge of full collapse after the recent advances of the army in al-Shifouniyeh settlement. The army troops waited for the termination of daily truce in Eastern Ghouta and launched their operation at night.